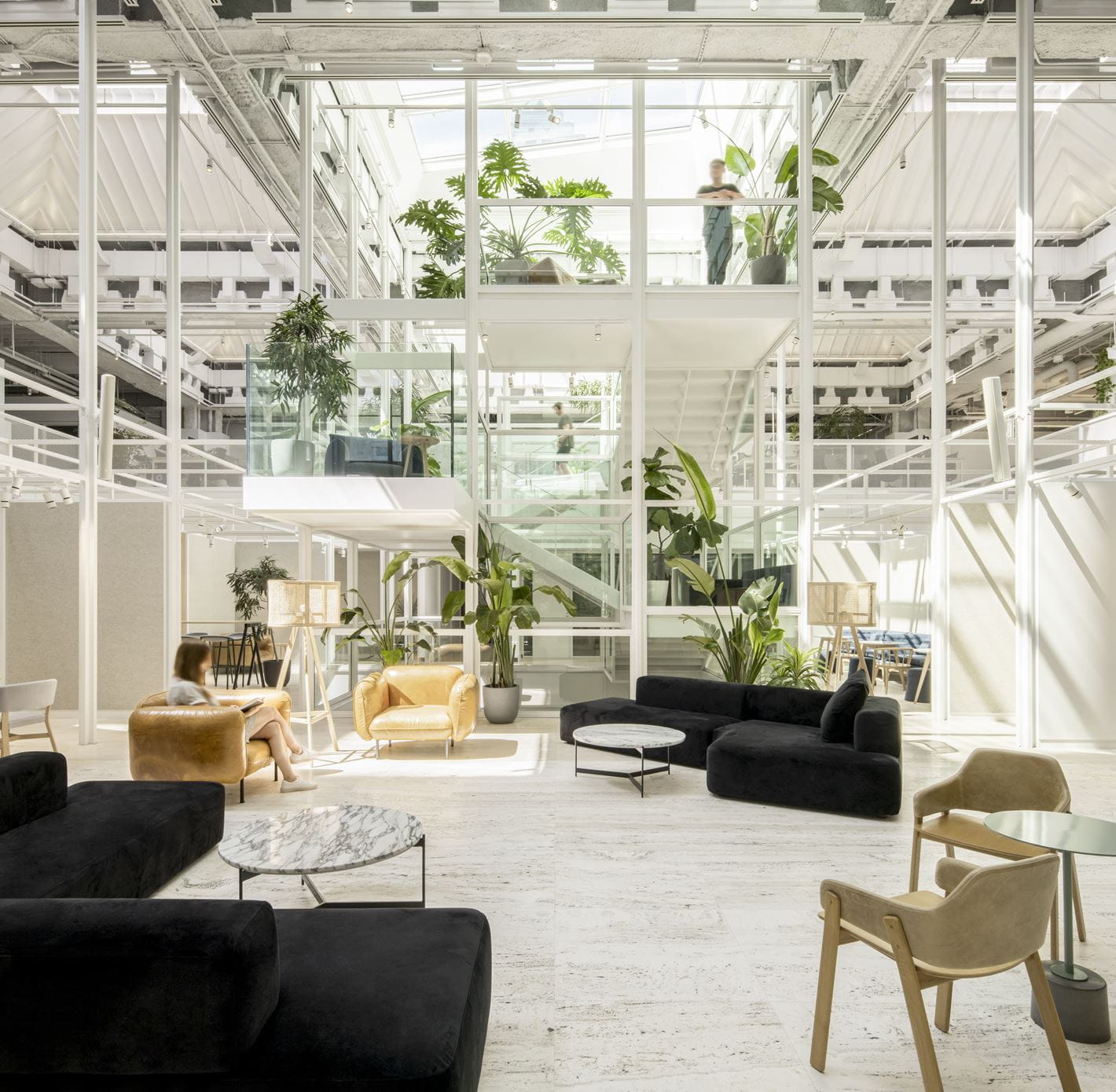 Sid Lee's new global headquarters are located at Place Ville Marie, in three of the quadrants formerly occupied by the Royal Bank of Canada at the base of the iconic cross-shaped tower. The space stands out as a place for inventiveness, floating in the heart of downtown, a liminal space bridging the street and the interior.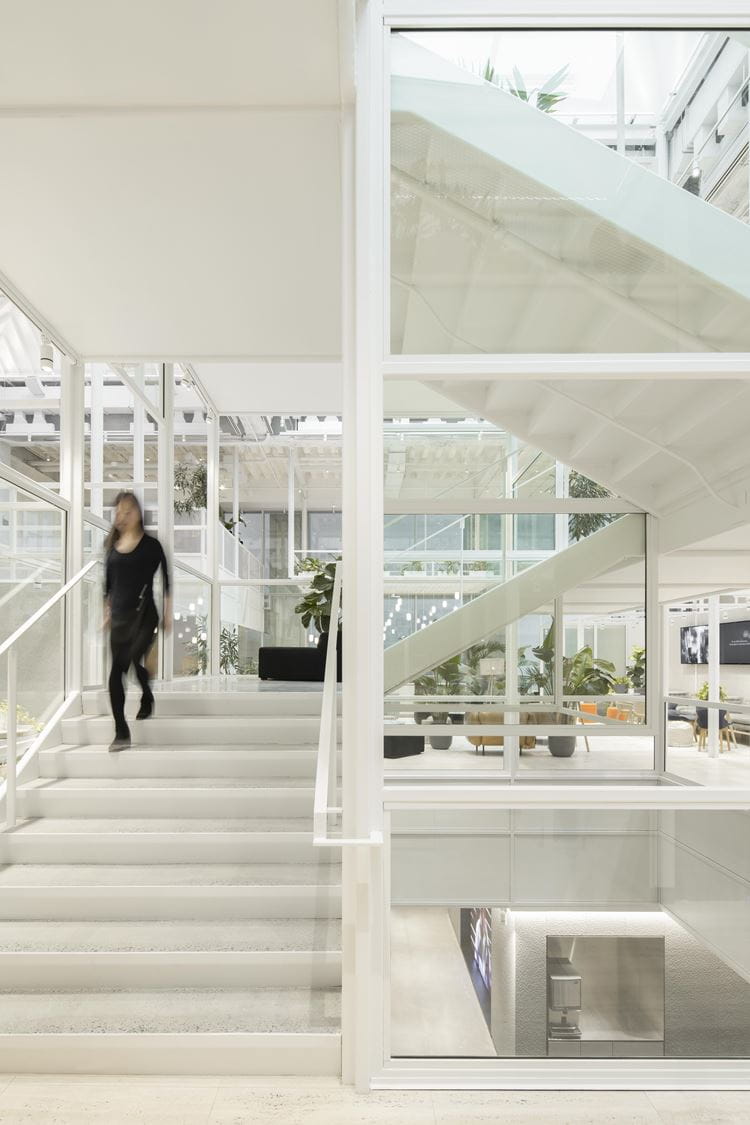 CLIENT : Ivanhoé Cambridge | Sid Lee
CATEGORY : Office
LOCATION : 1 Place Ville Marie, Montreal
DATE : 2020
SPAN : 78, 400 sq.ft.
STATUS : Completed
| | | |
| --- | --- | --- |
| COLLABORATORS : | - Electromechanical engineers: | |
| | Planifitech inc. | |
| | - Structural engineers: Stantec | |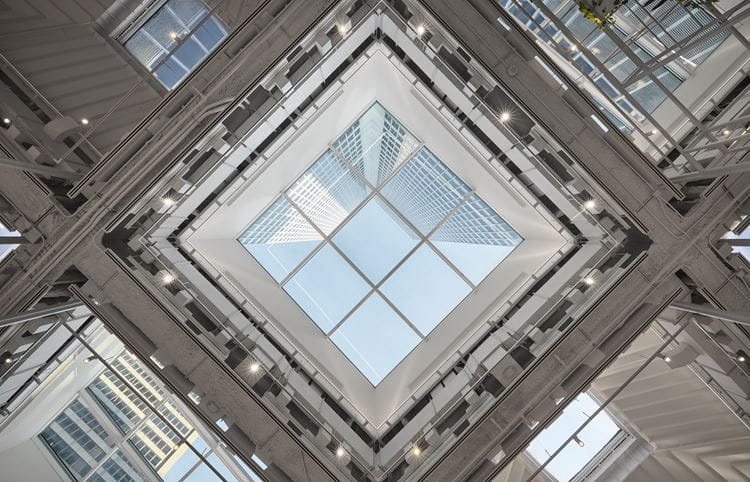 First, the free flow of the urban platform dictated the design, with the aim of achieving continuity between the city outside and the offices within. That continuity principle is also found in the infinite grid structuring the organization of the space. Covering the entire office area, the grid made it possible to conceptualize an open zone where different functions coexist easily and freely. On the ground floor, the main entrance provides an uninterrupted view of the public plaza. The dominant material type on this floor is mineral, with monoliths made of bush-hammered stone rising to form the café, kitchen and washroom spaces.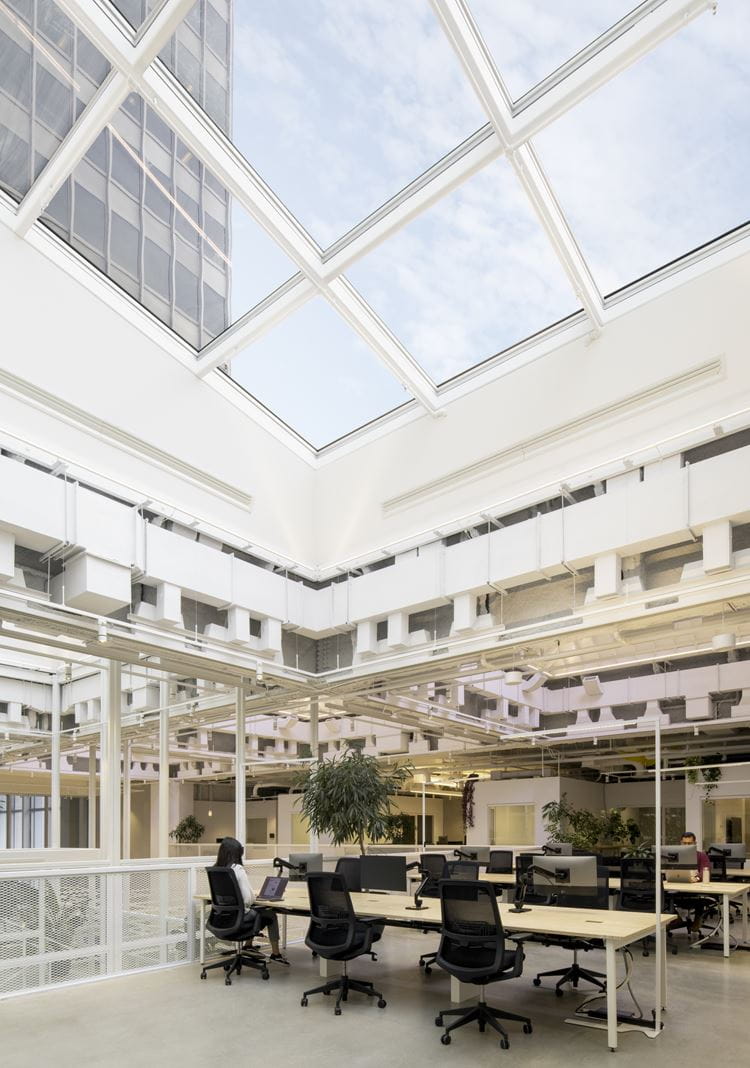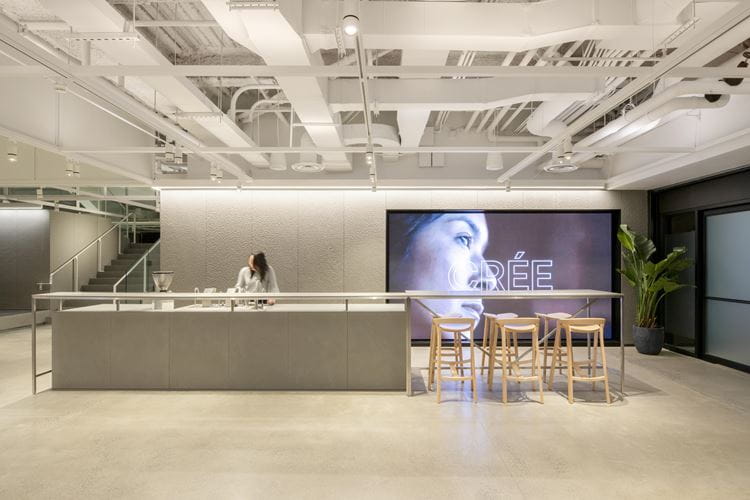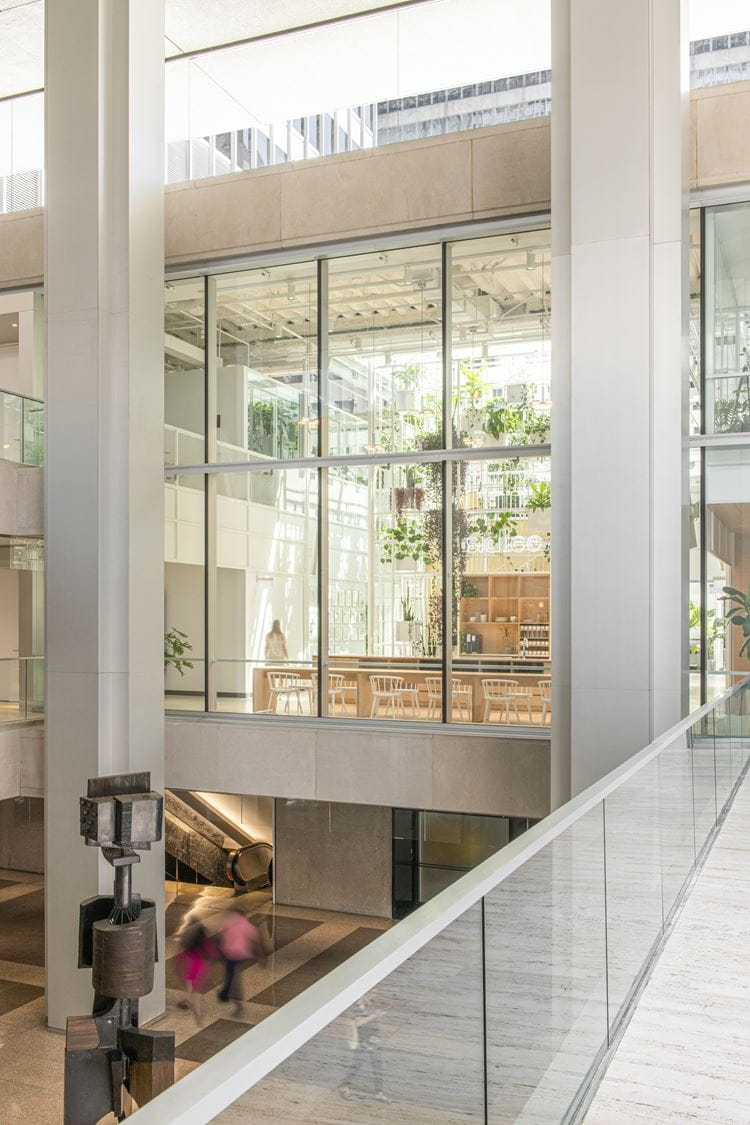 As we ascend to the first mezzanine and gain access to the two large stone quadrants where Sid Lee's main creative and working spaces are located, the natural elements that were already starting to emerge from the ground now take centre stage. A third bridge has been added to the two existing ones to connect these two cubes in an agile and flowing manner. The centre of each quadrant serves as an agora and a balcony effect is created naturally when we turn our gaze upward and outward. The skylights were stripped to reveal their structure, several of which were also strategically enlarged to increase the amount of natural light in the space.
On the periphery of the main grid and agoras, a series of rooms displaying strong and distinctive conceptual identities stand. Inspired by natural references and familiar textures, they embody, in a sense, the multiplicity of imaginations that come together at Sid Lee. The Biosquare is thus a shared microcosm with endless possibilities; a collective world where professions mingle and the boundaries between functions are blurred.