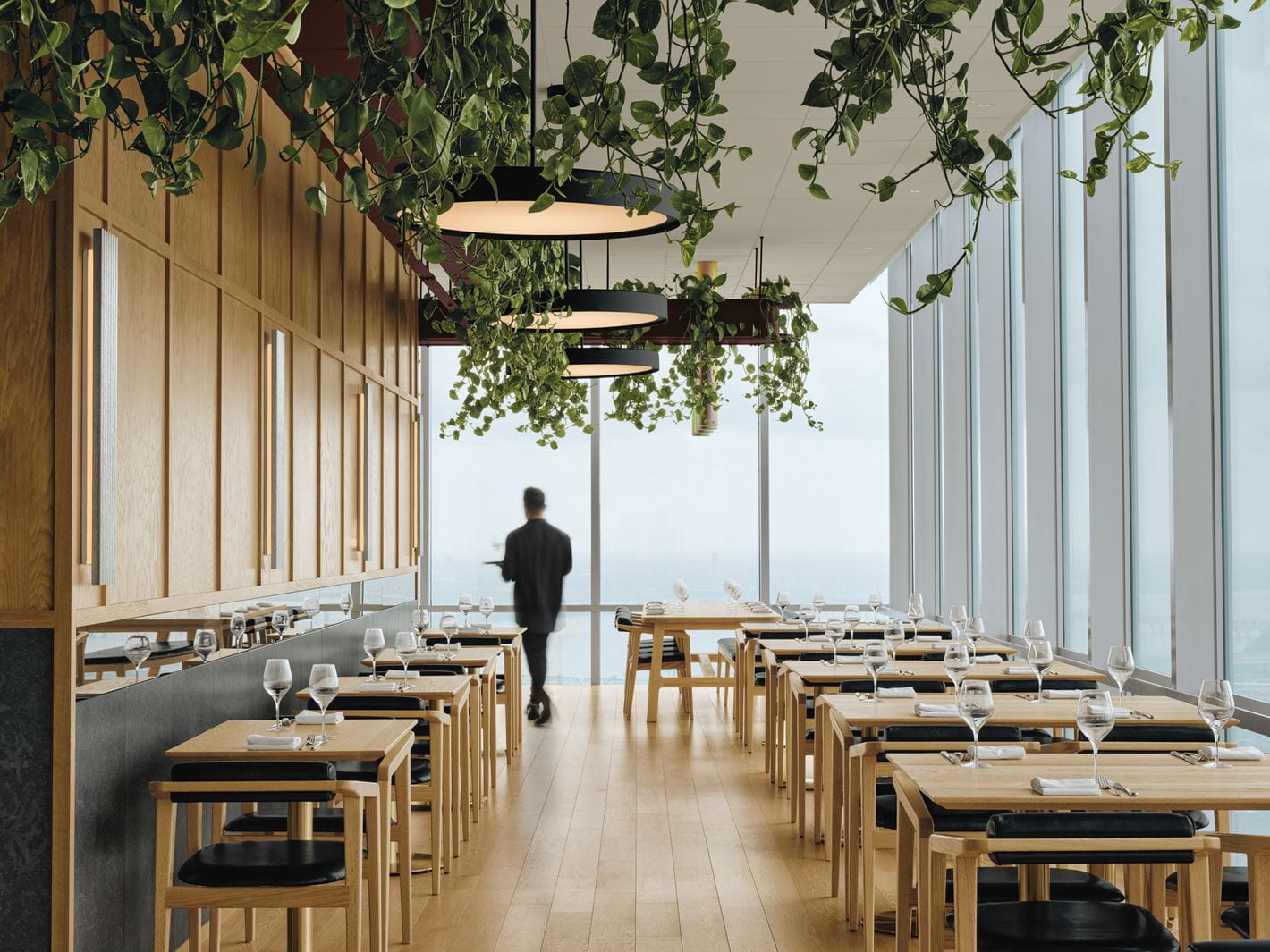 Spanning the 1 PVM tower's 45th and 46th floors, Hiatus is a single establishment that serves as a restaurant, bar, cafe, as well as a series of catered meeting spaces integrated into PVM's business campus. Hiatus honors the legacy of I.M. Pei with its interior design and offers panoramic views of Montreal, from river to mountain and beyond.
For this project, PVM's 45th floor - originally constructed as a mechanical room – was transformed into a "speakeasy" experience. Here, mirrored mullions, banquettes upholstered in celeste colour leather, and custom table lamps, nod to the building's modernist heritage, while a mesmerizing floral carpet, which greets guests as they enter the establishment, lends a fresh burst of colour and pattern. Rather than a mere fusion of the past and present, Hiatus exists beyond time or trends, occupying a space of pure sophistication.
Compared to the intimate atmosphere of the 45th, the 46th floor astonishes guests with vaulted ceilings and full windows, which fill the space with ample sunlight by day, and glittering city light by night. This ambiance is complemented by an array of lighting fixtures: a series of wall sconces, some rendered in acrylic, and others in tumbled aluminum, emulate the texture of PVM's facade, while tubular light installations finished in iridescent zinc plated steel float among a hanging planter that encircles the entire space. Throughout, red oak tables and chairs upholstered in black leather harken back to the building's 1960s origins, while contemporary details, like stunning Mystic Brown and Rainforest Green marble tabletops, steer the design narrative gently towards the current moment.
Hiatus revels in awe-inspiring vistas, while design elements come together to celebrate Montreal as a city surrounded by nature, seated between river and mountain. The space's biophilic design features emphasize this analogous connection between city and nature. The establishment's two bars also serve to highlight this duality: the solid brass and backlit Crystallo Bianco bar on the 46th floor offers a breathtaking view of the St. Lawrence River to the South, while the North-facing bar on the 45th floor has an exquisite view of Mont Royal, the city's pièce de résistance.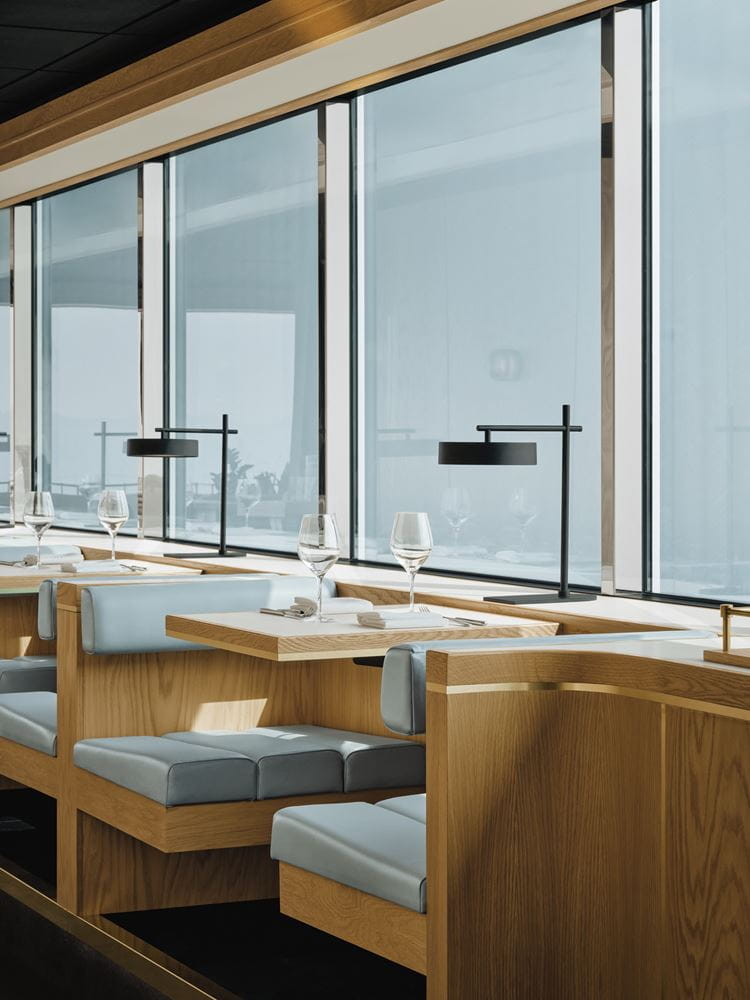 CLIENT : Ivanhoé Cambridge
CATEGORY : Restaurant
SPAN : 10,000 sq. ft.
LOCATION : Montreal, Québec
DATE : 2023
STATUS : Completed
COLLABORATORS : A5 Hospitality