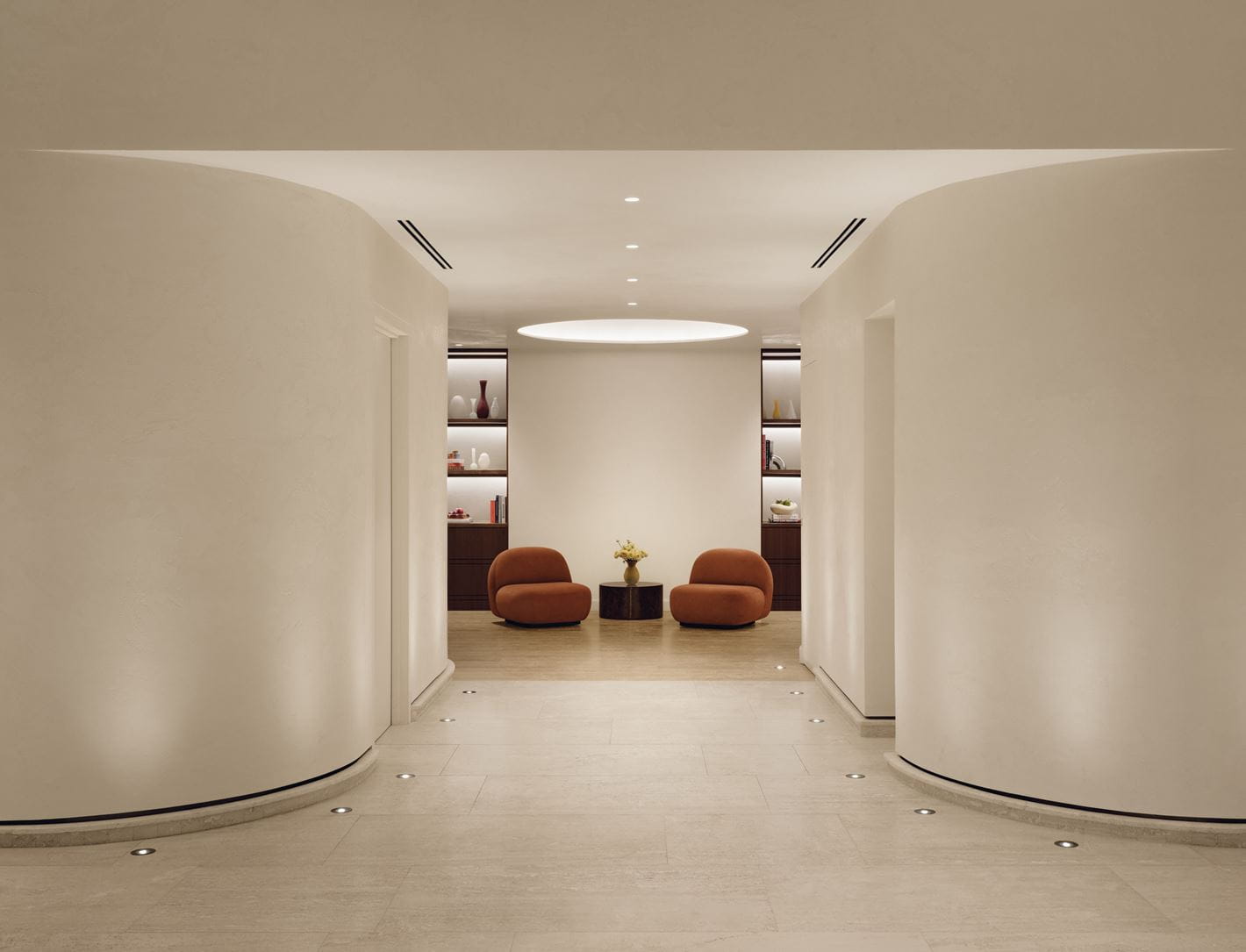 The renovated Vogue Hotel brings Montreal a true luxury hospitality experience inspired by the grand hotel culture of Asia and the Middle East. The lobby's original axis was horizontally shifted to provide guests a three-tiered experience. Bordered by the hotel's glass facade, the active café, restaurant, bar, and lounge areas offer a direct connection to bustling Downtown Montreal, while the hallway holds reception and acts as a liminal space leading guests into the serene Cabinet of Curiosities, meeting rooms, and bathrooms.

In a nod to the establishment's high-end namesake, oiur team likens Vogue Hotel Montreal's newly-redesigned interiors to a bespoke suit. Each of the space's finishes, from the Venetian plastered walls and ceilings to the custom Quebec-sourced white oak furniture, have been chosen for their noble feel and handcrafted quality. These finishes hold a poetic tension between light and dark: exquisite Turkish travertine floors contrast with an Italian black walnut colonnade that runs the length of the hotel and, paired with soaring ceilings, gives the air of a modern grand hall.

The undulating lines found throughout Vogue curve and curl into one another, inviting the eyes to wander, linger, and feast upon their luxuriant surroundings, while a plethora of tropical plants lend the space a lush atmosphere.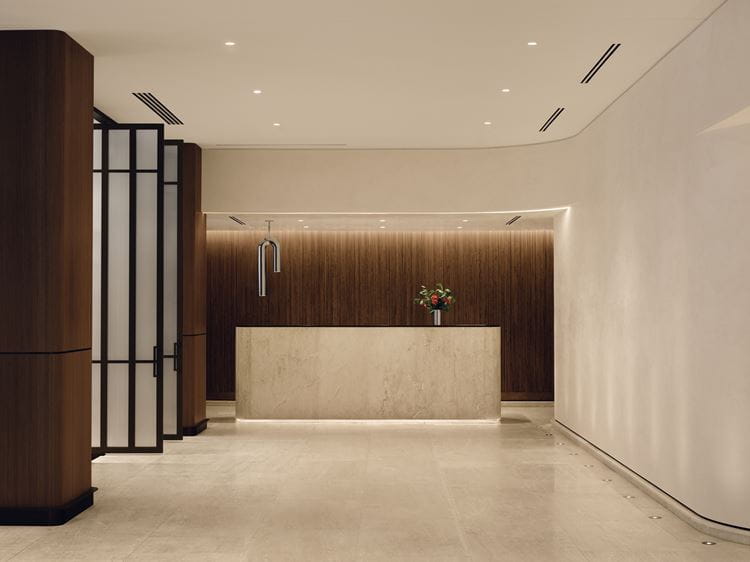 CLIENT : Artifact Group
CATEGORY : Hospitality

SPAN : 6,780 sq. ft.

LOCATION : Montréal, Québec

DATE : 2023

STATUS : Completed