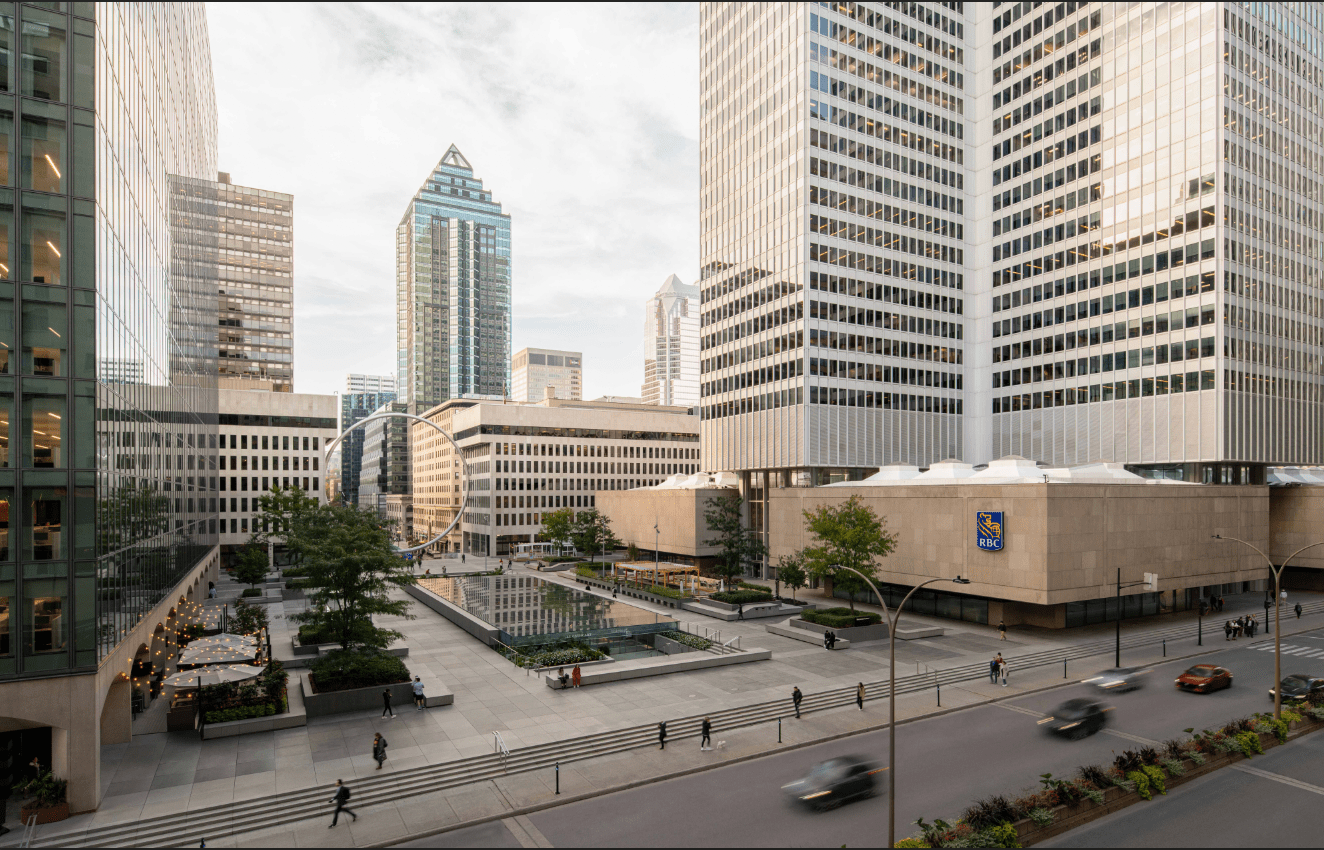 The revitalization of the Esplanade PVM restores an emblematic downtown Montreal space to a privileged place at the heart of the city's cultural and commercial life. Through the reconfiguration of its connection to the underground network, the modernization of its shopping mall and the renovation of the entrance halls, the architectural response implemented connects it more than ever to urban life. Kicking off in 2014 with a phase of formal and historical analysis, in some ways the new Esplanade evokes a sense of nostalgia, a return to the source. It reflects the desire to reaffirm the importance of the public square while staying true to the objectives and guidelines of the concept.

The simplicity of detail makes the space easy to read. It dissolves the boundaries between the business district, social areas, and cultural areas. The renewed Esplanade thus captures the abundant dynamism of its urban environment and links life on the street to the interior of the buildings. Paramount in the transformation is the reopening of the periphery of Place Ville Marie. Lined with stairs around the buildings and a new monumental staircase, the public square invites circulation between the street and the interior. This staircase includes an embedded access ramp and creates a direct link that ensures fluid movement between the street and the raised public space. The large entrance to the underground parking lot that previously favoured vehicular crossings was moved aside to welcome foot traffic. Once punctuated by four modest skylights, the Esplanade now boasts one of the largest horizontal glass structures in North America. The reflective effect created by this glass pavilion is reminiscent of the water basins typical of the public squares of the modernist era. This impressive, seemingly floating structure provides direct access to the 4-season Cathcart Restaurants & Biergarten in the heart of the underground gallery.

The return to a uniform materiality permeates the entire architectural landscape, bringing together public areas and buildings. The choice of materials and the arrangement of forms reaffirm the idea of a universal layout, a foundational concept of Place Ville Marie. Evident even in the Esplanade's tiling, this grid links the towers visually and underscores the importance of the character of this project to the heart of the city. The public square now offers a direct visual and physical connection to Mount Royal through the McGill College axis. The renewed Esplanade PVM is a refreshed version of what it once was, now easier to navigate, socialize in, and enjoy.