Concepts unveils brand-new global flagship store in Boston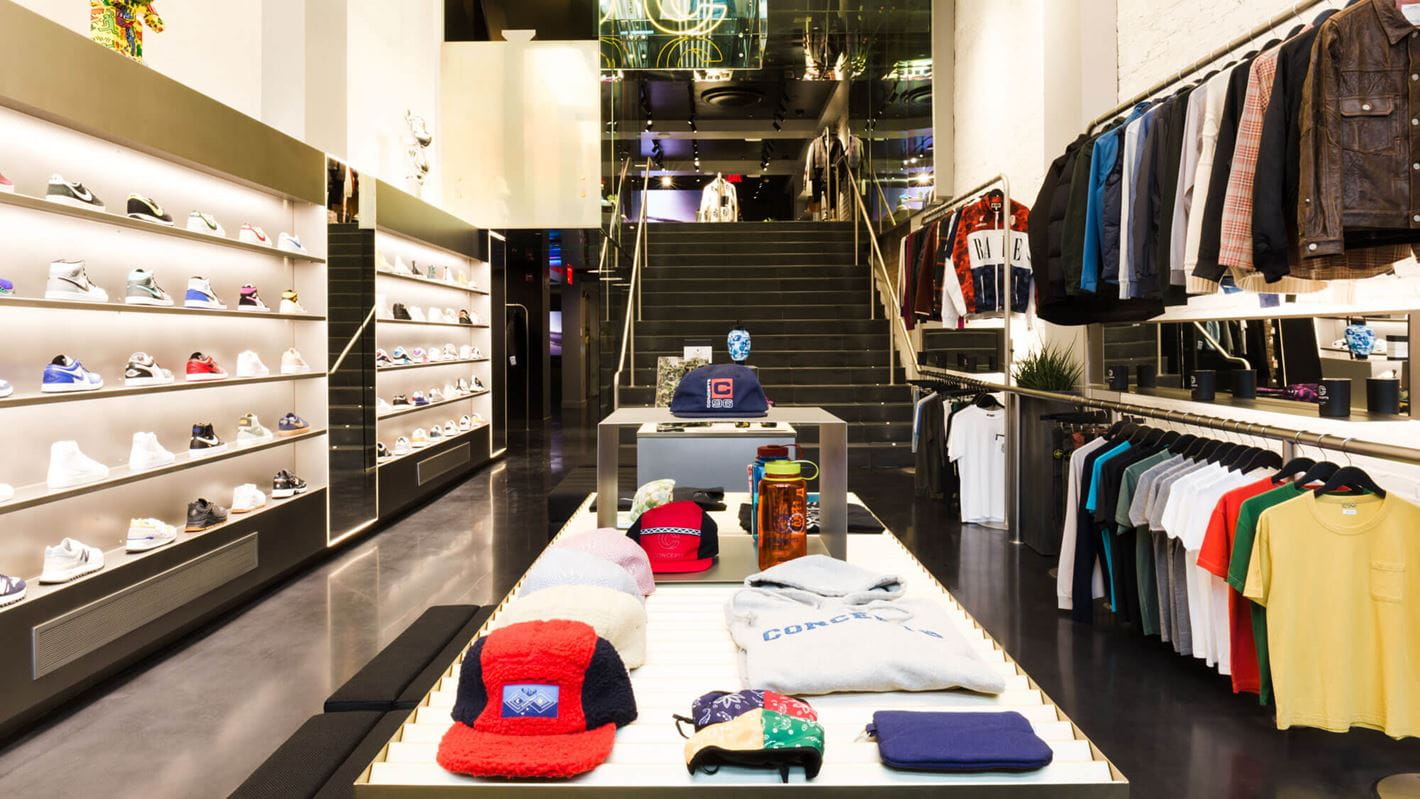 Since its founding in Boston in 1996 as one of the first retailers to blend the worlds of street, skate and fashion, Concepts has since expanded internationally with stores in New York, Dubai and Shanghai. In celebration of Concepts' Boston roots and community, the brand opened their global flagship store at 18 Newbury Street, in the city's iconic Back Bay district. As the brand's biggest retail expansion to date, the 4,700 sq. ft. store introduces a reimagined conceptual brand experience and retail model. The project's main guidelines were to create the perfect meeting place to bring together street culture and high fashion, and build an environment that comes alive through its social context.
The intent of the design is to offer a complete journey experience — a path through the different environments, presenting different collections or products, all focused on the same feeling of discovery that strolling through an art gallery would elicit. It's a place where each individual becomes both an actor and a spectator of the action taking place within the store. In fact, the three-level store, as a whole, drew its main inspiration from the Greek theatron's layout and functions.
The length of the building served as inspiration for working with the different areas individually while ensuring fluid transitions between the spaces and driving social engagement and exploration. Built with materials inspired by nature, the marriage of zinc, concrete, and stone creates a modern yet comfortable environment. The visual experience is built to talk and connect with people, further driving the depth and breadth of brand and product storytelling Concepts is known for.
"During this unprecedented time, now more than ever, we are proud to invest in a retail expression that elevates the space and our brand in a bold, new way. We've always been risk-takers and we'll bet on ourselves every time," said Tarek Hassan, founder and CEO of Concepts. "We are committed to the power of brand expression and dynamic storytelling — nothing beats the in-person shopping experience and this opportunity has allowed us to perfect that, our product offering, and our customer service."
Alongside Concepts' strategic team, Sid Lee Architecture worked on a design that prioritizes responsible social engagement in accordance with current global health and safety measures. By offering appointments and more exclusive in-store experiences, the store was able to adapt during the pandemic and retain its status as a social milieu. In addition to Concepts' well-established online presence, which is part of the physical store's ecosystem, the space's original design allows a capacious walking space. The store therefore lends itself well to social distancing.
Read more on this project here: