495 Beaumont — Sid Lee Architecture partners with Montoni for its first residential project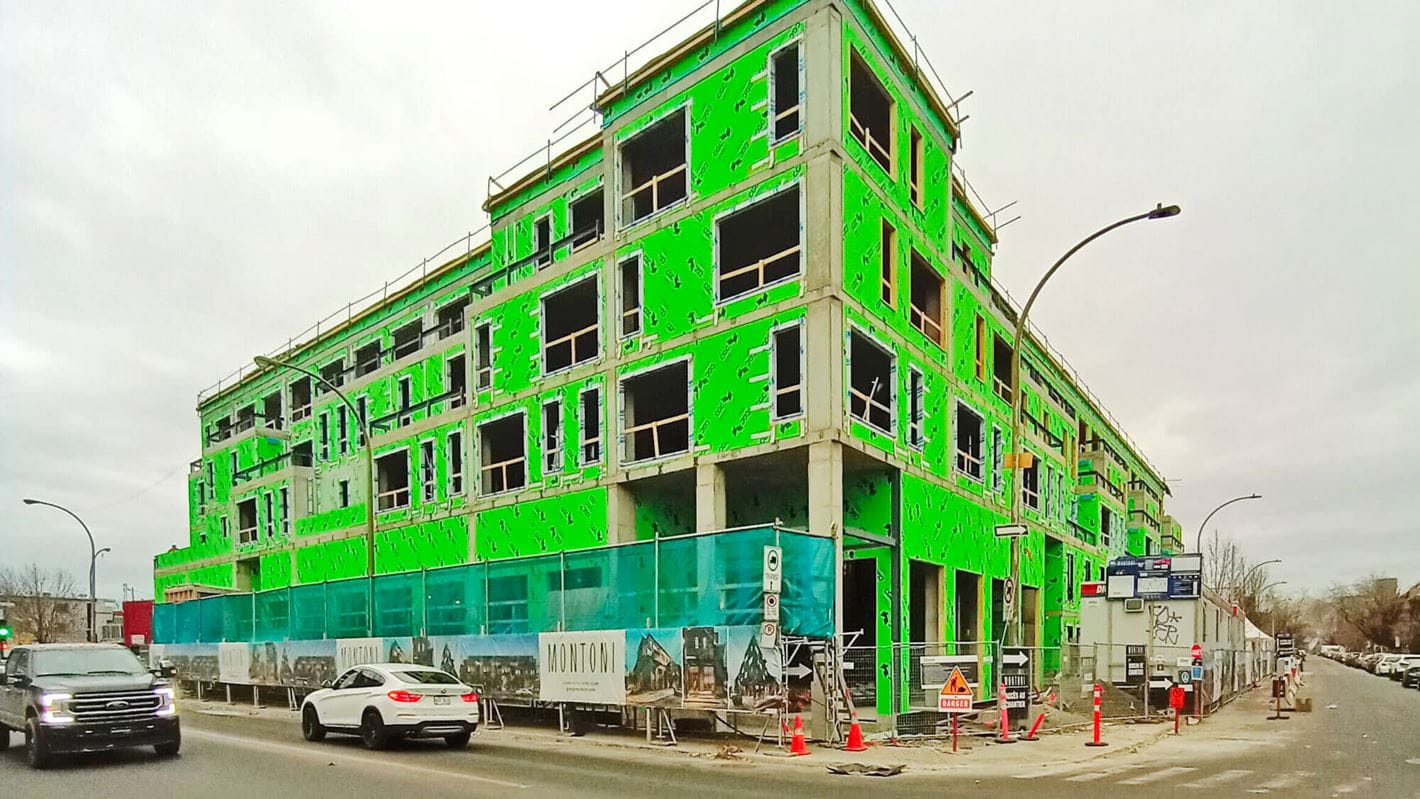 The team is thrilled to see this building take shape on Beaumont Avenue, in the Parc-Extension district near Acadie station and the new University of Montreal campus, which is connected by the Campus MIL footbridge. The 495 Beaumont, seeking LEED v4 certification for green buildings, is a mid-range residential rental project composed of 117 units, offering multiple types of housing to accommodate a mixed occupancy.
Acknowledging the potential impact new housing developments can have on fragile communities, the project's backyard opens up to the neighborhood with public access to a green space, a collective workshop and local stores. On the ground floor, there is a direct passageway into a space dedicated to a community non-profit organization.
The architectural interventions are made in keeping with the industrial past of the site and aim to democratize access to high-quality living spaces for all. The project's concept was guided by four main development tactics to ensure a harmonious integration into the neighborhood:
— Highlight the industrial past of the site through volumetry and materiality.
— Animate the commercial facade of Beaumont street with a mixed-use basilar.
— Express in volume the diversity and animation of the typology in the neighborhood.
— Transpose the vitality of the area's urban alleys into the project's interiority.
Located next to 950 Beaumont — an industrial building the firm converted into professional office space, also in collaboration with MONTONI — the 495 Beaumont takes part in this booming sector's ongoing transformation.
Read more about this project here.
Architectural renderings by GMV 3D (for Montoni)