The Osmo Foundation acquired this property in order to transform it into a tech startup incubator for the development of technological entrepreneurs. Our mandate was to bring Notman House back to life. To do so, we created a rooftop café linking the property's two buildings.
CLIENT : OSMO Foundation
CATEGORY : Corporate — Renovation & conversion
SPAN : 33,365 sq. ft.
LOCATION : Montreal, Quebec
DATE : 2014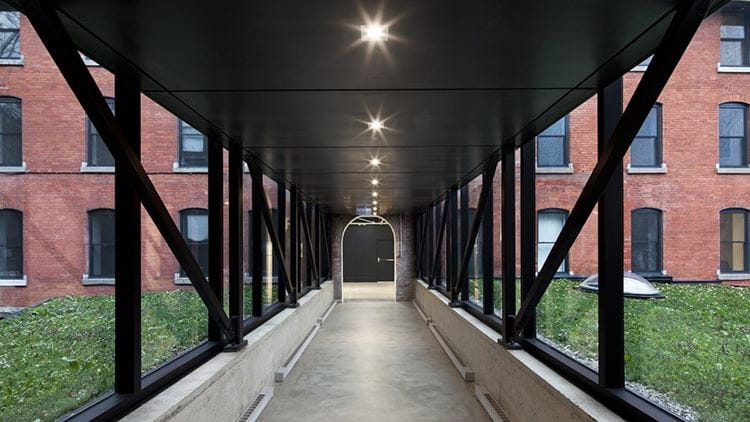 Challenge
The Osmo Foundation wanted to establish a physical presence in Montreal within Notman House and the former St. Margaret's Hospital that would serve as a gathering place for the community, while providing shared work spaces for investors and technological businesses. The space would also serve as a venue for community events, complete with a public café.
Solution
The project aimed to destroy the annex between Notman House and the former St. Margaret's Hospital, replacing it with a coffee shop. Part of the hospital's basement will also be used at a later stage, without making any modifications to its façades. The design, implementation, and integration of landscape are the result of a true understanding of the building's environment and historical value.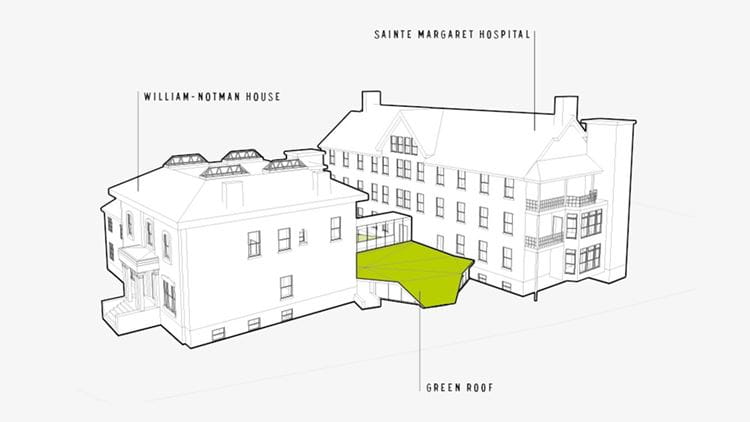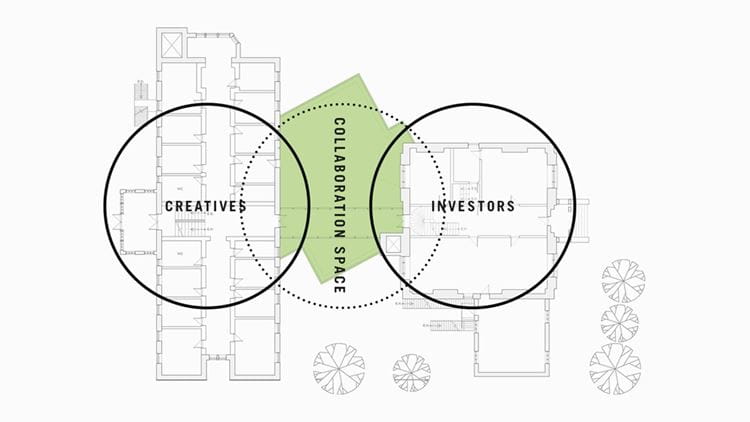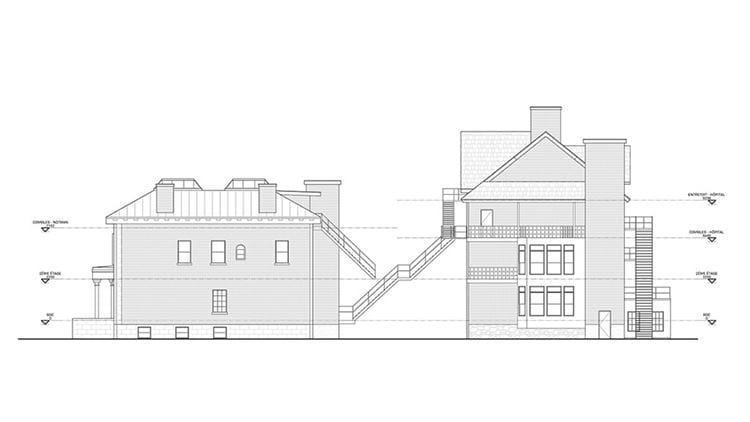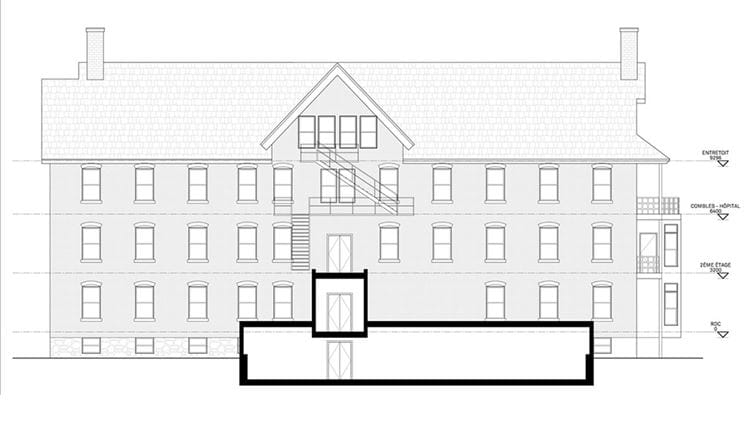 Prizes
2015 — Prix d'excellence OAQ, Conservation & Restauration category