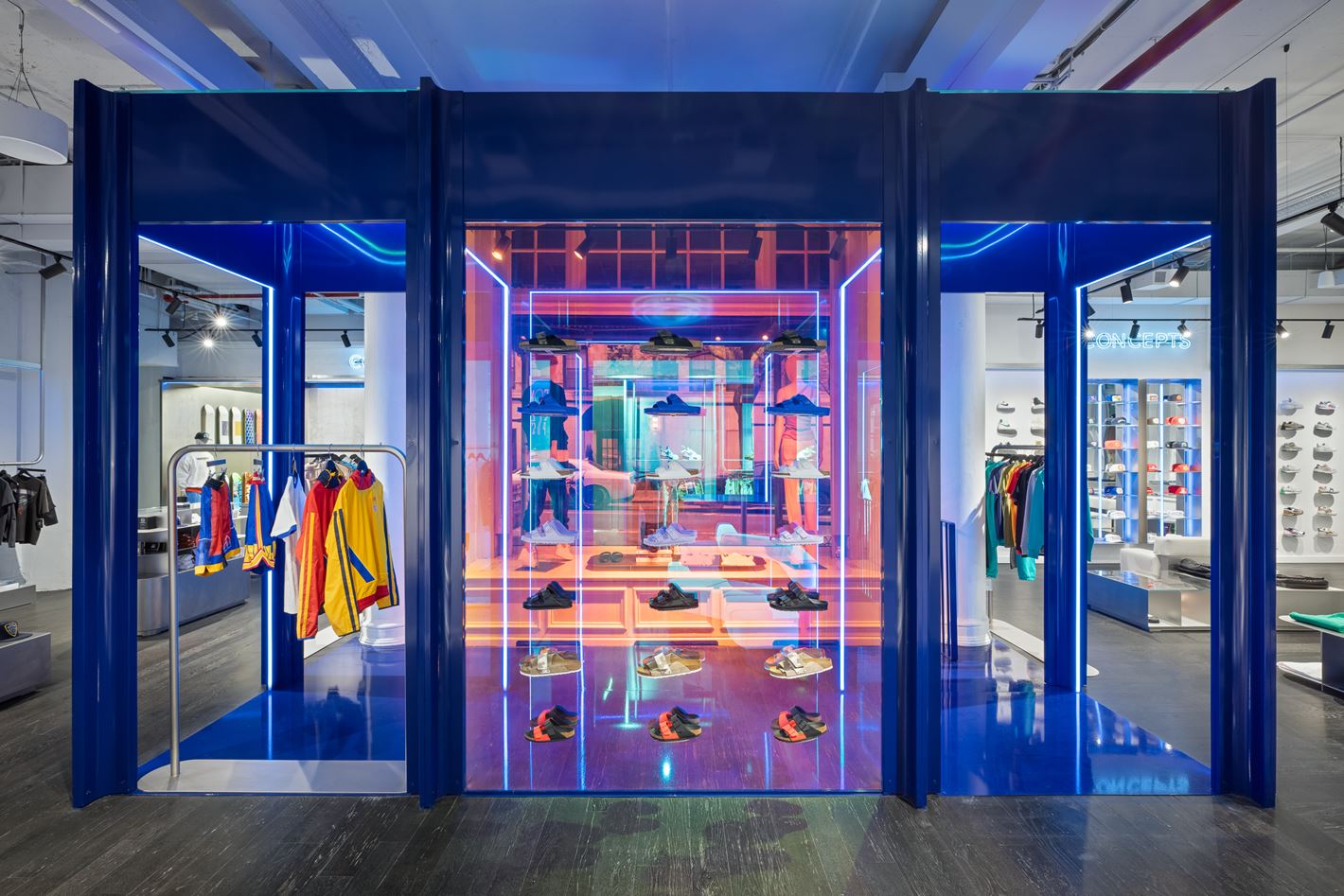 Concepts' latest store is located in the heart of New York City's bustling Union Square neighborhood. This is the second retail location opening after 18 Newbury, Concepts' Boston flagship store, last October (also conceptualized by Sid Lee Architecture). In the spirits of the brand, the intent of the design was to create a unique retail experience - a place where products are elevated to pieces of art.

The 2,500 sq. ft. store boasts a wall-to-wall curated selection of sneakers, luxury streetwear and accessories, dedicated brand areas and a skate room. This area offers an intimate space to display special products, welcome guests, host private events, and more. In the same vein, the store features a central pavilion leading access to the fitting rooms that has been thought of as a somewhat labyrinthine circulation space, thus offering a route creating the effect of a secret passage. This immersive exploratory area allows visitors to lose themselves in both the reflective decor and the gaze of their peers. The heart of the central pavilion is thus dedicated to social activation. It also includes a lounge area with a DJ desk and an area for recording and broadcasting podcasts. This entertainment is intended to provide a certain visibility from the street, thus inviting passers-by to come and discover the store.

Similarly, the store as a whole is 100% modular and equipped to be used independently for different events such as pop-ups or product launching. The place's various functions lead to a unique retail experience, which will surely arouse the curiosity of visitors.

CLIENT : Concepts Intl.
CATEGORY : Retail
LOCATION : 99 University Street, New York City
DATE : 2020
SPAN : 2,500 sq.ft.
STATUS : Completed