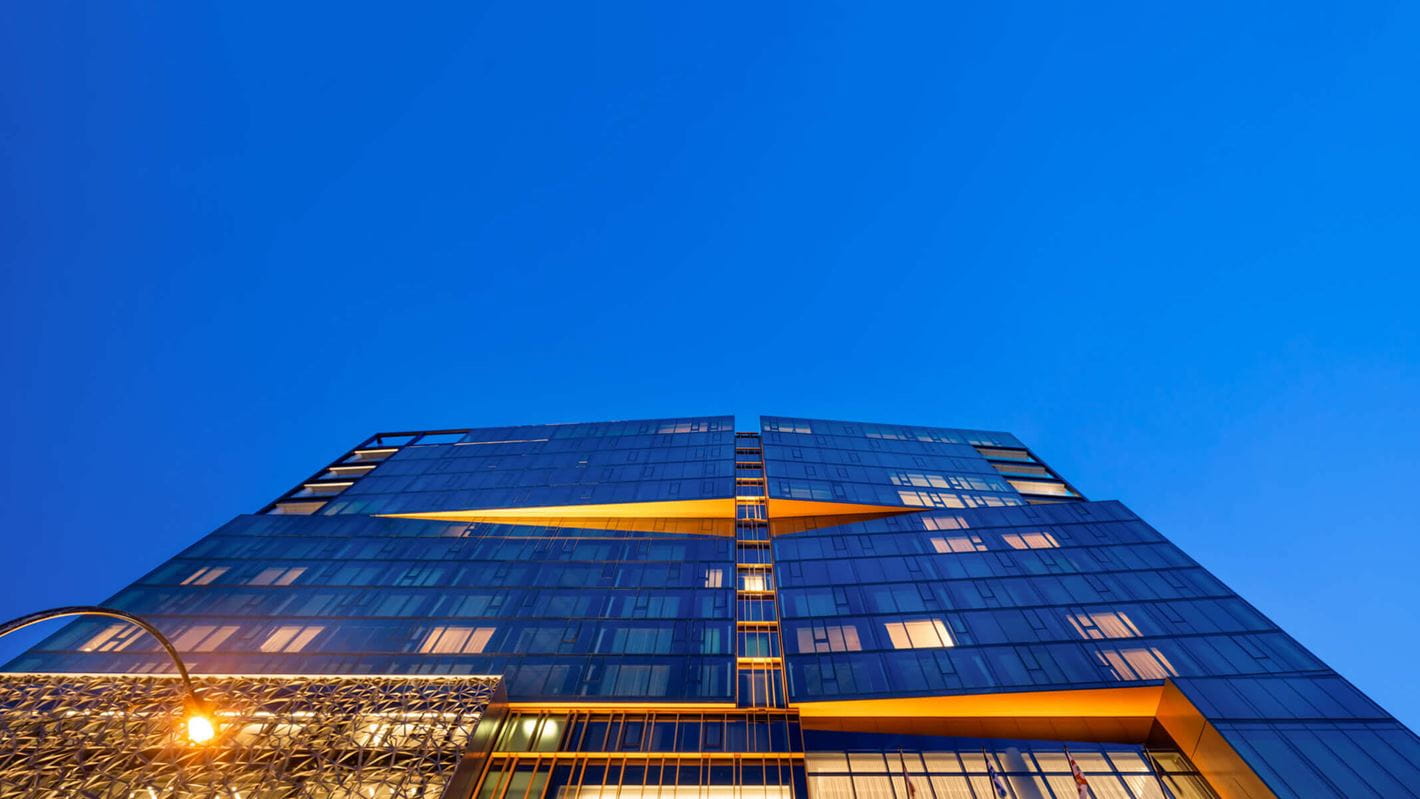 At the heart of Montreal's iconic Golden Square Mile, against the stunning backdrop of Mount Royal, the Four Seasons Hotel Montreal building combines classic elegance and contemporary style. With a total surface area of 35,000 m², the 18-storey multifunctional building includes a 169-room hotel, 18 private residences and 3,250 m² of commercial spaces.
The building's angles define its hospitality, residential and commercial vocations. The first floors are topped by an imposing, 500-guest ballroom with a massive terrasse that offers magnificent views of the Leonard Cohen mural. As of the 14th floor, the facade extends outwards. Crowning the entire building, this overhanging volume is dedicated to prestigious private residences and their spacious terraces offering breathtaking river, mountain and skyline views.
The envelope's materials also contribute to the project quality. The glass walls' fine and precise assembly gives rise to an ethereal and almost immaterial impression. The granite of the side facades reflects the rhythm of the glass panels while its varying textures come to life under the influence of ambient light.
Intimately connected to the city, the Four Seasons Hotel Montreal building stands out with its streamlined, uniquely off-set volumes and richly textured accents that embody the luxury and refinement of the world-famous hotel banner.
CLIENT : Carbonleo
CATEGORY : Hospitality
SPAN : 690,000 sq. ft.
LOCATION : Montreal, Quebec
DATE : 2019
STATUS : Completed
COLLABORATORS : Lemay, in consortium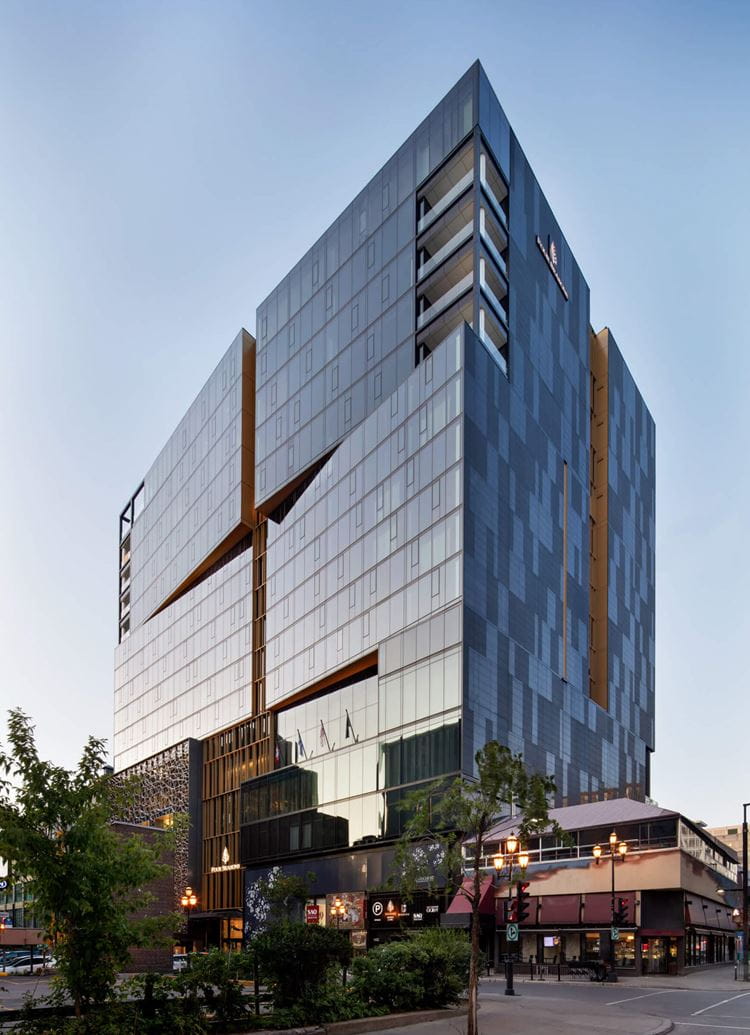 Awards
2020 — Forbes Travel Guide, Selected one of the most prestigious destinations in the world
2020 — Architecture MasterPrize, Honorable Mention in Architectural Design/Hospitality Architecture