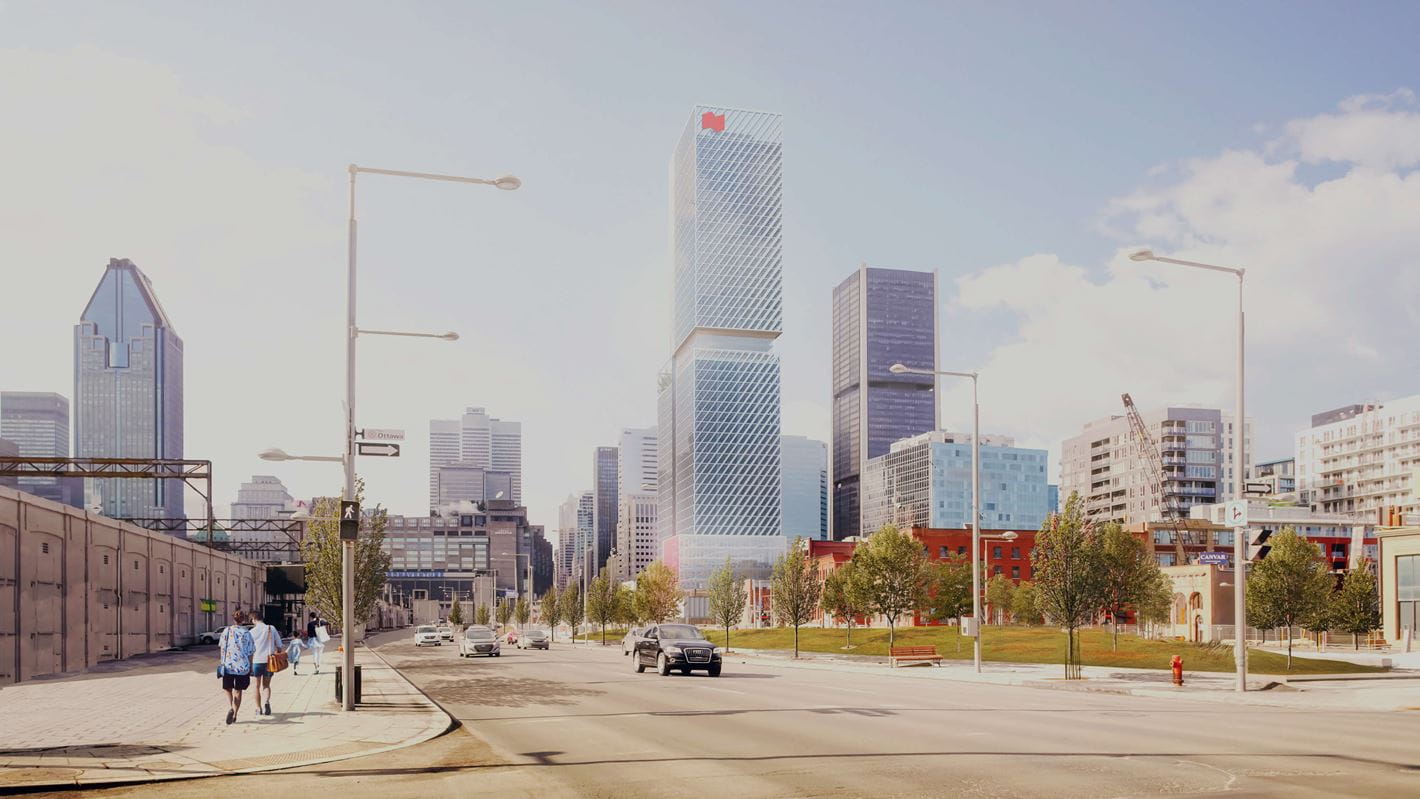 NBC Headquarters
National Bank Realty Inc.
Finalist proposal submitted by Sid Lee Architecture to an international competition upon invitation, sponsored by National Bank Realty Inc.
The goal of this project was to design the future corporate headquarters of National Bank of Canada. Fostering the creation of a dynamic entrepreneurial community in the heart of Montreal was a given. But how could we take our thinking further so as to better integrate the new LEED® Platinum certified building with its built environment and propose a truly balanced working ecosystem?
Our solution was to design a vertical campus that goes beyond a simple workplace to unleash the site's potential to become a versatile hub of life/work balance and entrepreneurship focused on ensuring the well-being of its users, meeting their current needs, and responding to the changes of tomorrow.
The project was highly environmental in nature. Multiple green spaces were redistributed across its various horizontal planes. An urban park featuring natural retention ponds was also conceived to facilitate on-site water management. Rainwater collected by the building would be conveyed into the park and then used to fill in the flood zones that provide varied natural habitats for urban biodiversity.
The building envelope was designed to control solar energy and enhance user comfort, with the percentage of fenestration, the depth of the spandrel panels used as shade screens, and the type of glass used varying according to the orientation of the facade and the sun's path. The overall composition, with its three volumes and two central cores, freed up sightlines from Mount Royal and allowed natural light to infiltrate the new public square.
The diversified program included an observatory, gym, daycare centre, auditorium, and access to Montreal's underground city, as well as an innovative basilaire. It was designed to optimize sunlight within the courtyard and to be hyper-connected to the surrounding neighbourhood, optimizing access to a variety of services based on each user's needs and journey.
CLIENT: National Bank Realty Inc.
SPAN: ~ 1,000,000 sq. ft.
HEIGHT: 200 m
FLOORS: 47
LOCATION: Montreal, Quebec
STATUS: Finalist 2018
CERTIFICATION: LEED Platinum (anticipated)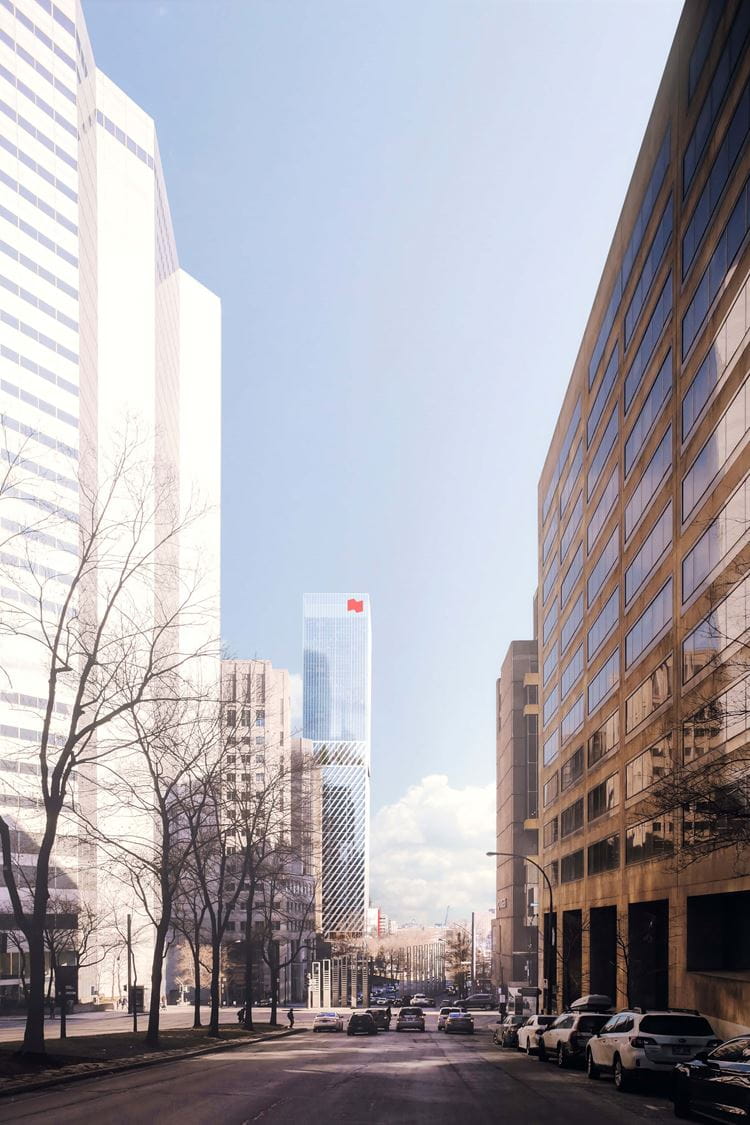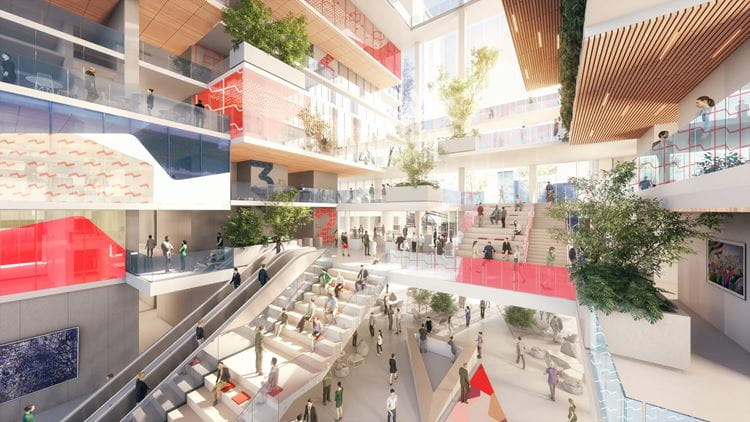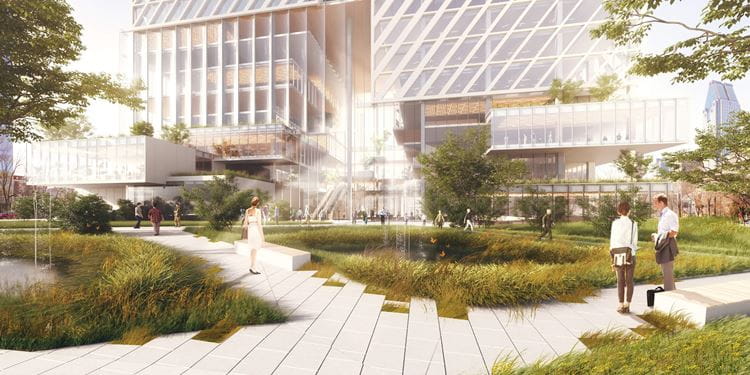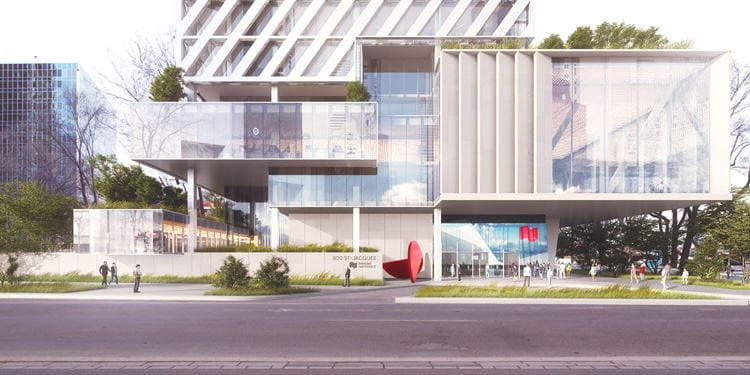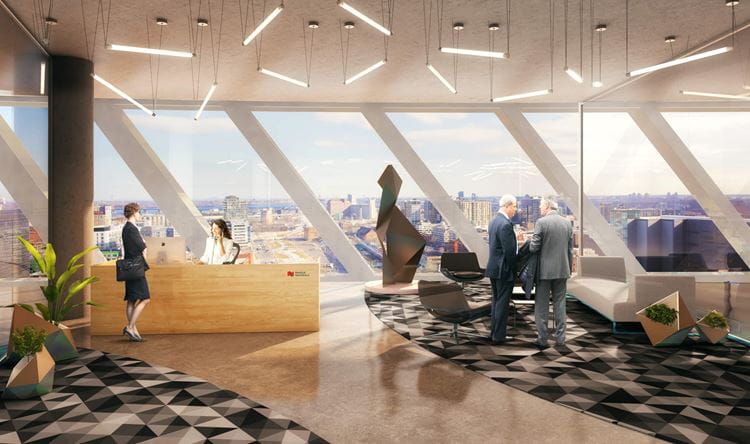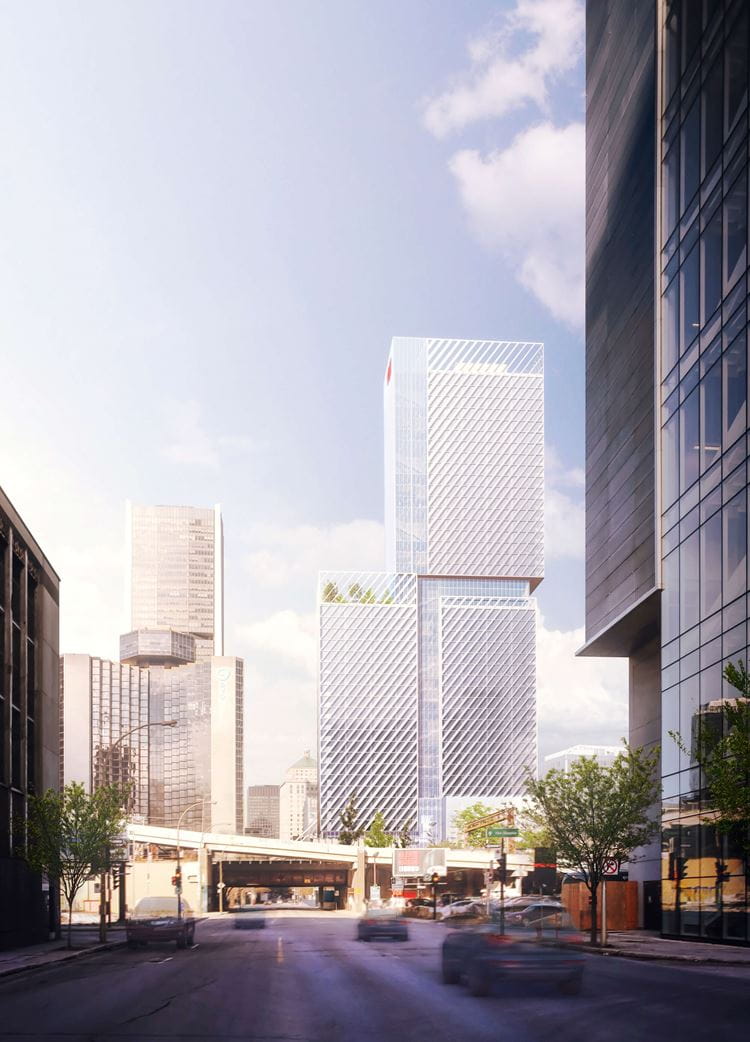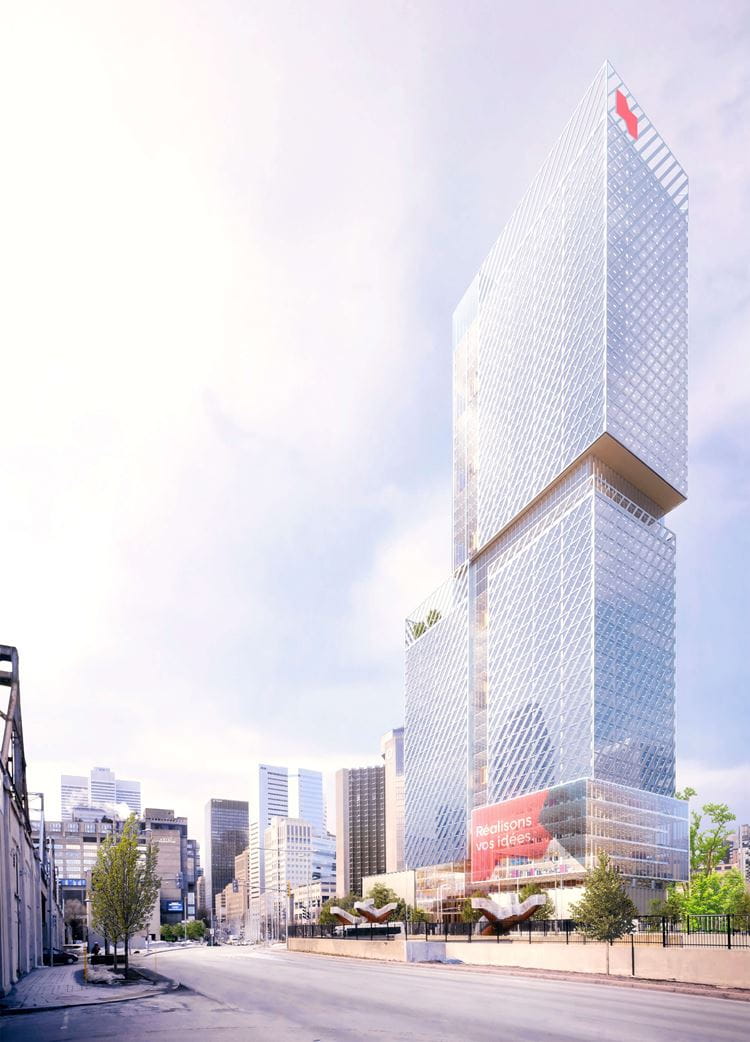 1 — Zero carbon
2 — Renewable energy
3 — Green roof
4 — High-performance envelope
5 — Natural lighting
6 — Water management
7 — Natural ventilation
8 — Natural ventilation
9 — Canadian well
10 — Passive solar energy
11 — Geothermal energy
12 — Urban agriculture
13 — Bioretention
14 — Natural park