Le Carré des Arts is taking shape!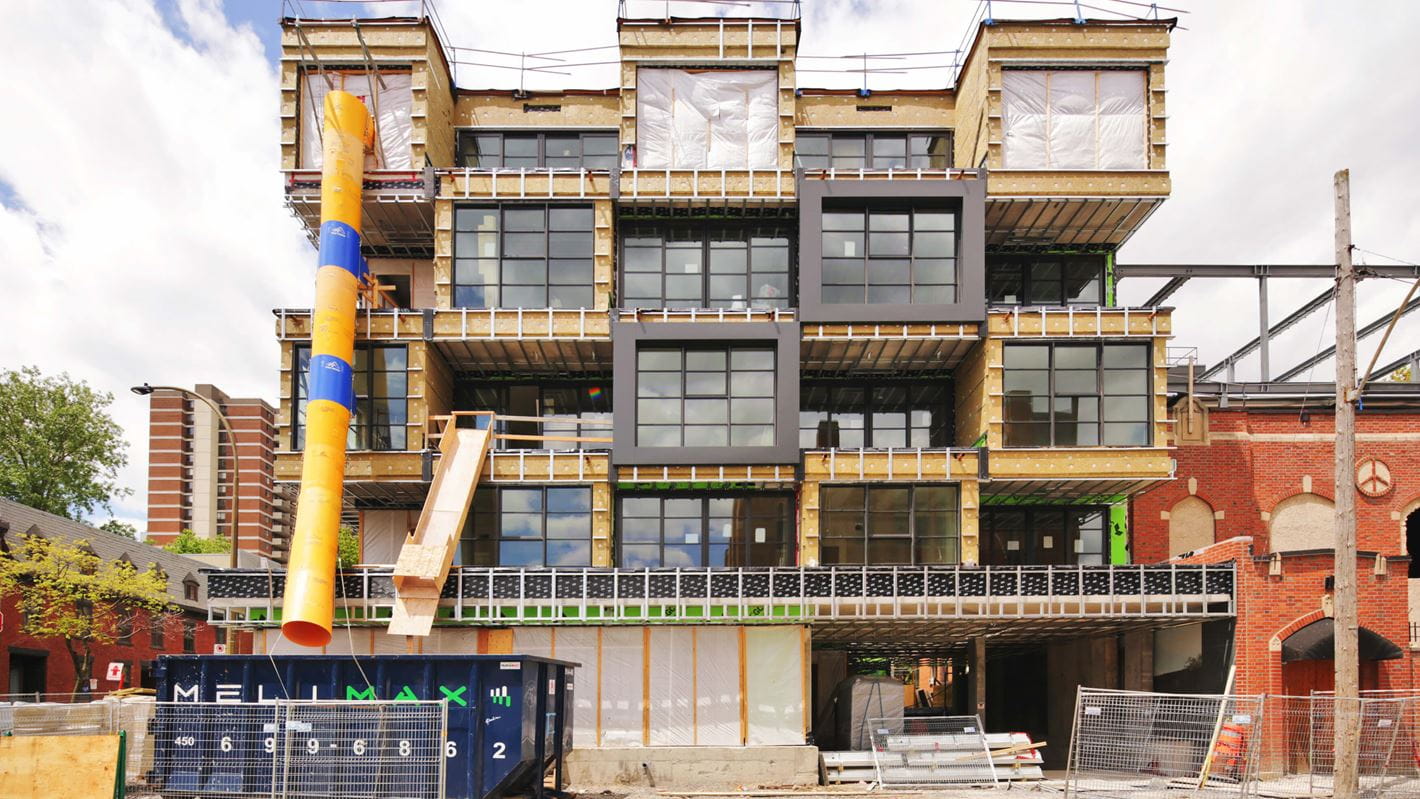 Le Carré des Arts is a residential project designed by Sid Lee Architecture, and currently being executed by ADHOC Architectes. This new construction is located in the Centre-Sud neighbourhood of the Ville-Marie borough, at the crossroads of Sherbrooke East, Wolfe, Amherst and Square-Amherst, facing the north entrance of the Marché Saint-Jacques.
The project involves extending and converting the former All Nations Church (previously used for commercial purposes) into a residential property. The building's extension is being built on a vacant lot overlooking Amherst street. Overall, the project consists of a 5-floor housing complex offering 46 rental units.
Le Carré des Arts is a respectful addition to the environment, taking into account the sociocultural values of the local community. In fact, the project was publicly presented and discussed during a public hearing held in summer 2015, during which stakeholders appreciated the focus on preserving and enhancing the site's heritage, as well as the project's architectural qualities.
Here are a few photos of the project under construction: