C2 Montréal 2019 — Sid Lee Architecture breakfast-conference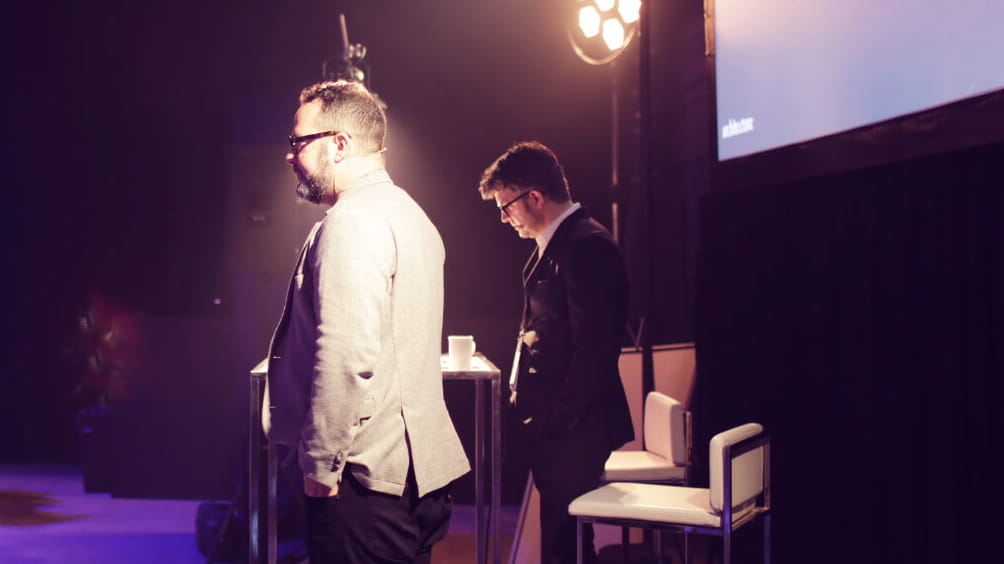 On May 24, Sid Lee Architecture held its annual conference at C2 Montréal. This year once again, the activity was developed using a two-step approach: a mini-conference, followed by a participatory workshop. A morning program that quickly awakened the attendees.
The theme was notably inspired by our recent participation in the global competition C40: Reinventing Cities, during which the Sid Lee Architecture | Montoni team presented The Grand Collider. Beyond addressing environmental challenges brought forth by C40, the proposal's main strength lied in its openness and its potential to bring together local communities. It was designed as a circular economic incubator based on inclusion, sharing and knowledge. The Grand Collider is a new form of habitat. It acts as a living organism whose metabolism is in constant evolution. Its occupants are welcomed; they implicate themselves, discover, learn and exchange with one another.
To develop this vision, the team crafted a highly collaborative pre-design process to bring together and open up to a large number of stakeholders and experts.
We believe that the future of cities' development depends on these types of initiatives, in which the project is discussed with transparency among the developers and the various citizen action groups.
During the C2 2019 breakfast, the two groups were gathered to exchange on the theme of inclusive cities (developers, non-profit organizations) – and the urgency of working together from the earliest stages for greater openness and performance of the real-estate projects (English synopsis of the activity):
Facing the wicked pressure: Mitigating risk through more inclusive design and development processes

As cities around the world continue developing at breakneck speed and as socio-economic pressure on these cities continues to rise, it will be necessary to re-examine and recalibrate the now-distorted relationships between developers, government officials, citizens, advocacy groups and professionals. While the consolidation of capital among developers is leading to unprecedented development opportunities, the constant fear of a project being halted by public pressure continuously lurks as a haunting specter.

Following in the footsteps of years past, the goal of our conference this year will be to expose attendees to new a challenge in the profession and arm them with a toolkit of new strategies and tactics to thrive in this new context. Through a short talk and a hands-on activity, the conference will demonstrate how to shift high-risk immutable masterplans into more inclusive and resilient master visions all while developing better feedback and feed-forward tools.
See all photos here: