The Grand Collider, first-round finalist of the C40 competition in Montreal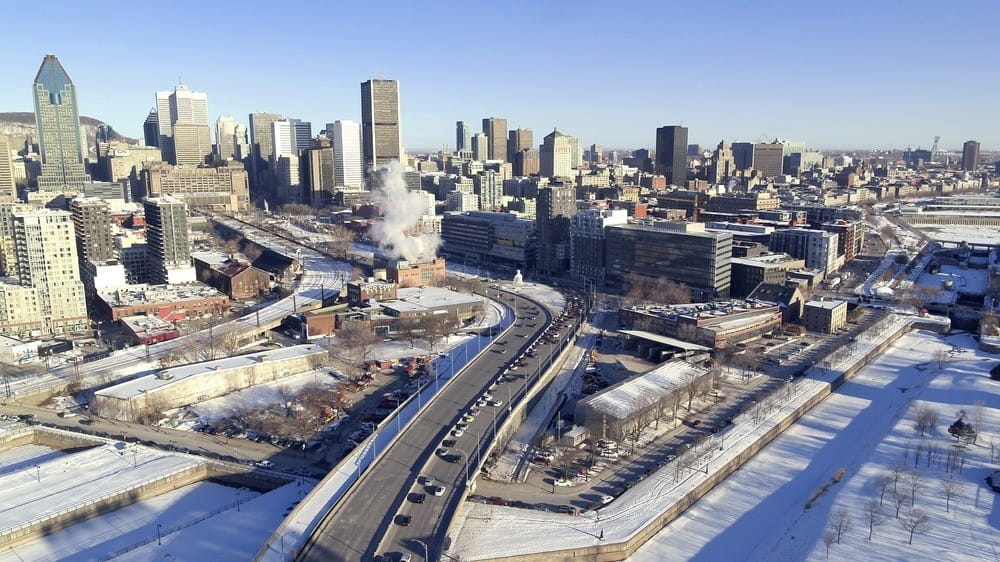 The proposal submitted by the Montoni | Sid Lee Architecture team was selected among 50 international applications to the C40 Reinventing Cities competition — de la Commune Service Yard site, Montreal.
The Reinventing Cities competition is a call for urban projects to drive carbon-neutral and resilient urban regeneration across the globe and to implement the most innovative ideas to transform underutilized sites into beacons of sustainability and resiliency.
Each Reinventing Cities project will further serve as a model for carbon-neutral development, demonstrating innovative and replicable climate solutions. Not only will the bidder teams need to creatively address both content and form, they will also need to demonstrate that environmental performances can be achieved in combination with noteworthy architecture and community benefits, keeping in mind the potential for duplicating their approach across the city and elsewhere in the world.
Winning projects will serve as models for cities around the world, demonstrating how the alliance between the public and private sector can shape the future, delivering decarbonised and economically viable urban development.
Official announcement from the City of Montreal. (announcement in French)
De la Commune service yard site, Montreal.