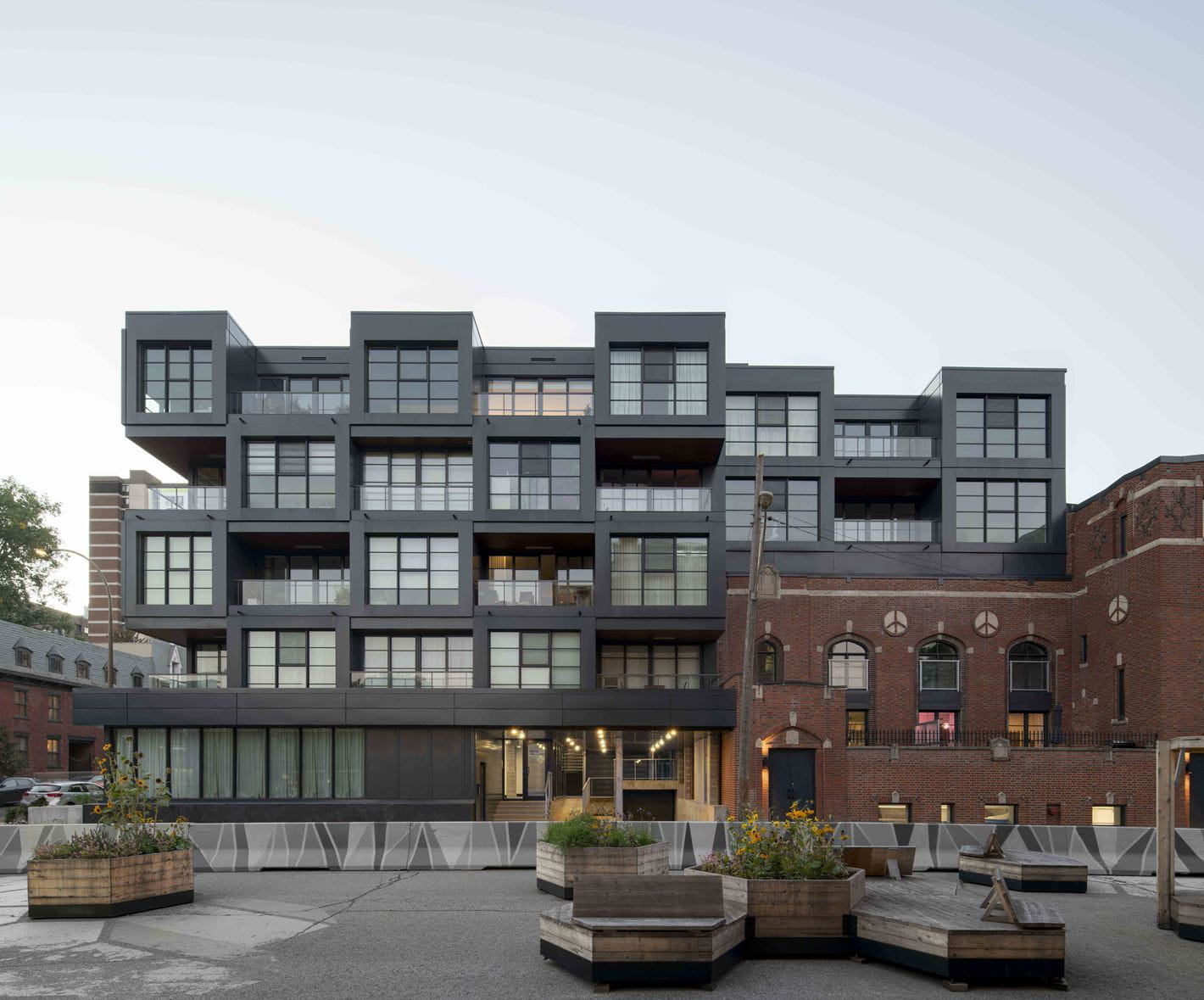 Located in the Centre-Sud district of Ville-Marie, Carré des Arts is a 46-unit residential rental project imagined by Sid Lee Architecture and executed by ADHOC Architectes. With the expansion and conversion of the commercial premises of the former All Nations Church, this project offers a unique visual signature, combining the modernity of added residential spaces with the heritage of the former place of worship; that was also converted at one time, into a recording studio.
Facing the northern entrance of the Marché Saint-Jacques, the project, spanning the block of Sherbrooke Est, Wolfe and Atateken streets, required considerable thought about how to integrate high density housing into a complex urban context overlooking three different streets. The uniqueness of the proposal is a direct response to the abundance of public space that surrounds it and, in a way, reframes the former place of worship within the evolution of the area.
Implantation on a cramped site with complex setbacks required, among other things, meticulous planning of pedestrian and vehicular access and technical expertise to preserve the integrity of the building and ensure the most thought-out conservation possible. The connection between the older elements and the contemporary additions was executed with precision, creating a harmonious interplay of levels that enhances the heritage of the environment.
Hugging the old church, the new volume housing the majority of the apartments is distinguished by vibrant geometry. Interlocking with the heritage building like a series of blocks delicately stacked on a pedestal, the checkerboard building creates a surprising dynamic of form and function.
Composed of a series of cubes stacked on top of each other in a grid pattern - a recurring motif in Sid Lee Architecture's work - the series of small units lends a human scale to the architectural composition, alternating between the inward bay windows and the outward loggias. The effect of this exploration is most compelling. The movement emanating from the building guides the eye, creating an illusion of continuity and inviting pedestrians to stop and contemplate. Together, the two volumes offer a surprising and harmonious encounter between the morphology of the past and the present.
Beyond this controlled contrast between the frugal style of the old church and the vibrant style of the new glazed volumes, the key idea of the project was to project warm living areas open to a unique urban context. The structure of the grid gives way to vast, luminous and open interior spaces that contribute to the resident's well-being.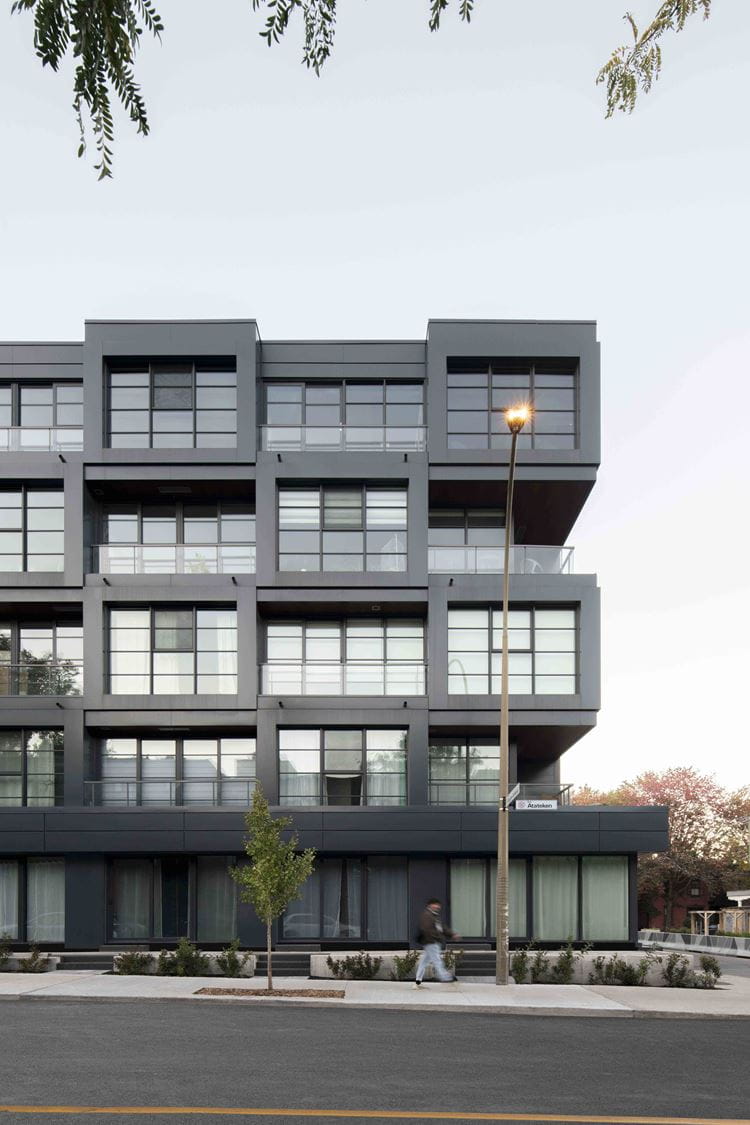 LOCATION : 1115 Square-Amherst
CLIENT : Private Client
ARCHITECT (Concept) : Sid Lee Architecture
ARCHITECT (Execution) : ADHOC Architecte
AREA : 34 154 sq. ft.
ELECTROMECHANICAL ENGINEERS : LSP Génie Conseil
STRUCTURAL ENGINEERS : CPF Groupe Conseil
PHOTOGRAPHER : David Boyer
DATE : 2023