Construction of the Four Seasons Montreal Hotel and Private Residences is underway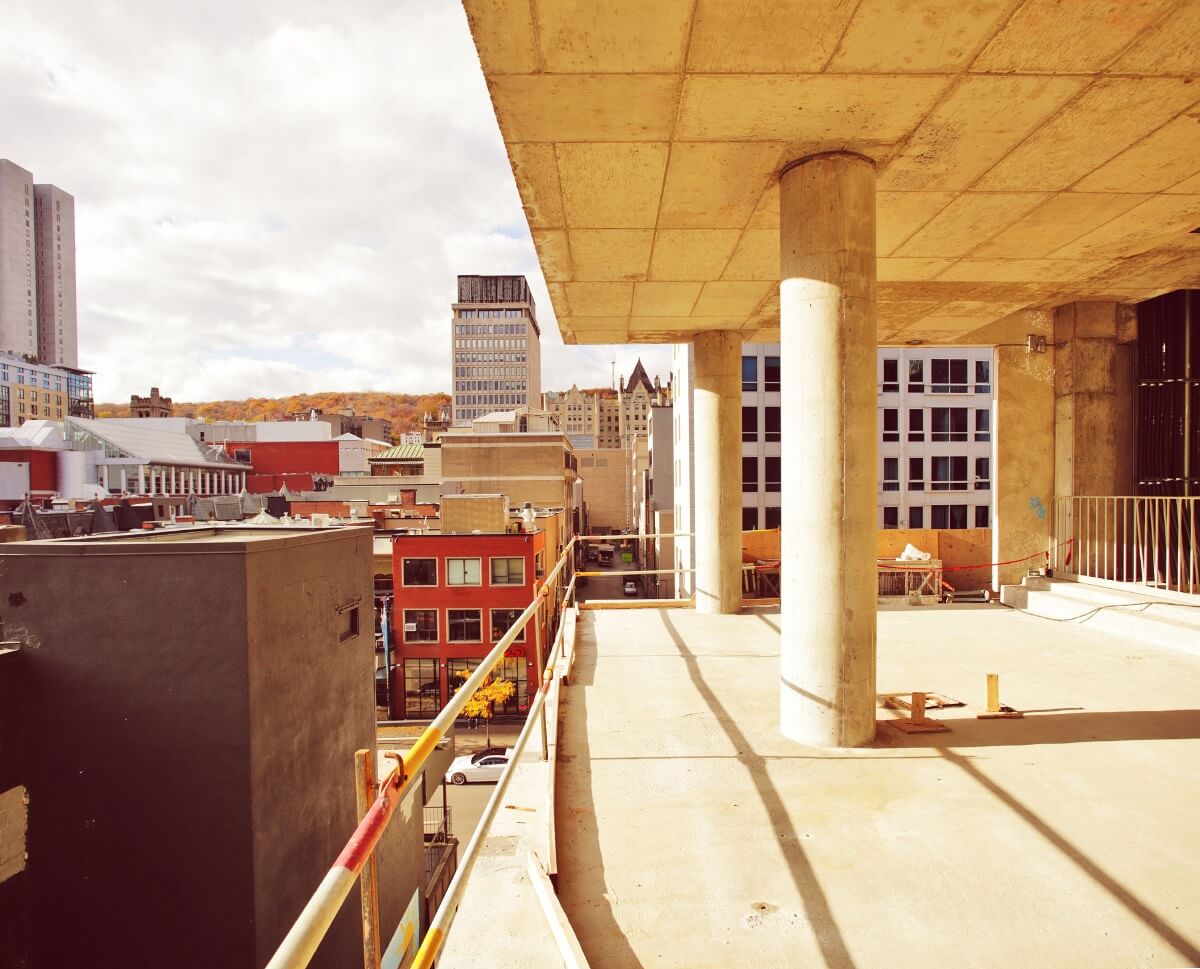 Sid Lee Architecture, in collaboration with architectural firm Lemay, has been tasked with designing Carbonleo's hotel and private residences Four Seasons Montreal project. Our team recently documented the project's progression. Here are a few snapshots.

The Four Seasons Montreal will be an 18-storey mixed-use complex located on the corner of Rue De La Montagne and Rue Sainte-Catherine Ouest in downtown Montreal. Erected on the former Hotel De La Montagne site, next to the Ogilvy building, the mixed-use tower will house retail spaces; a high-end hotel with 166 rooms, a restaurant, a bar and a spa (operated by the Four Seasons hotel chain); and 18 luxury residences.

The building will feature an envelope with clean lines and a curtain-wall of tinted windows that are at times overlaid with gold-plated metal grids. The party walls will be made of granite.

The project is set to be completed at the end of 2018. Stay tuned — more photos to come!