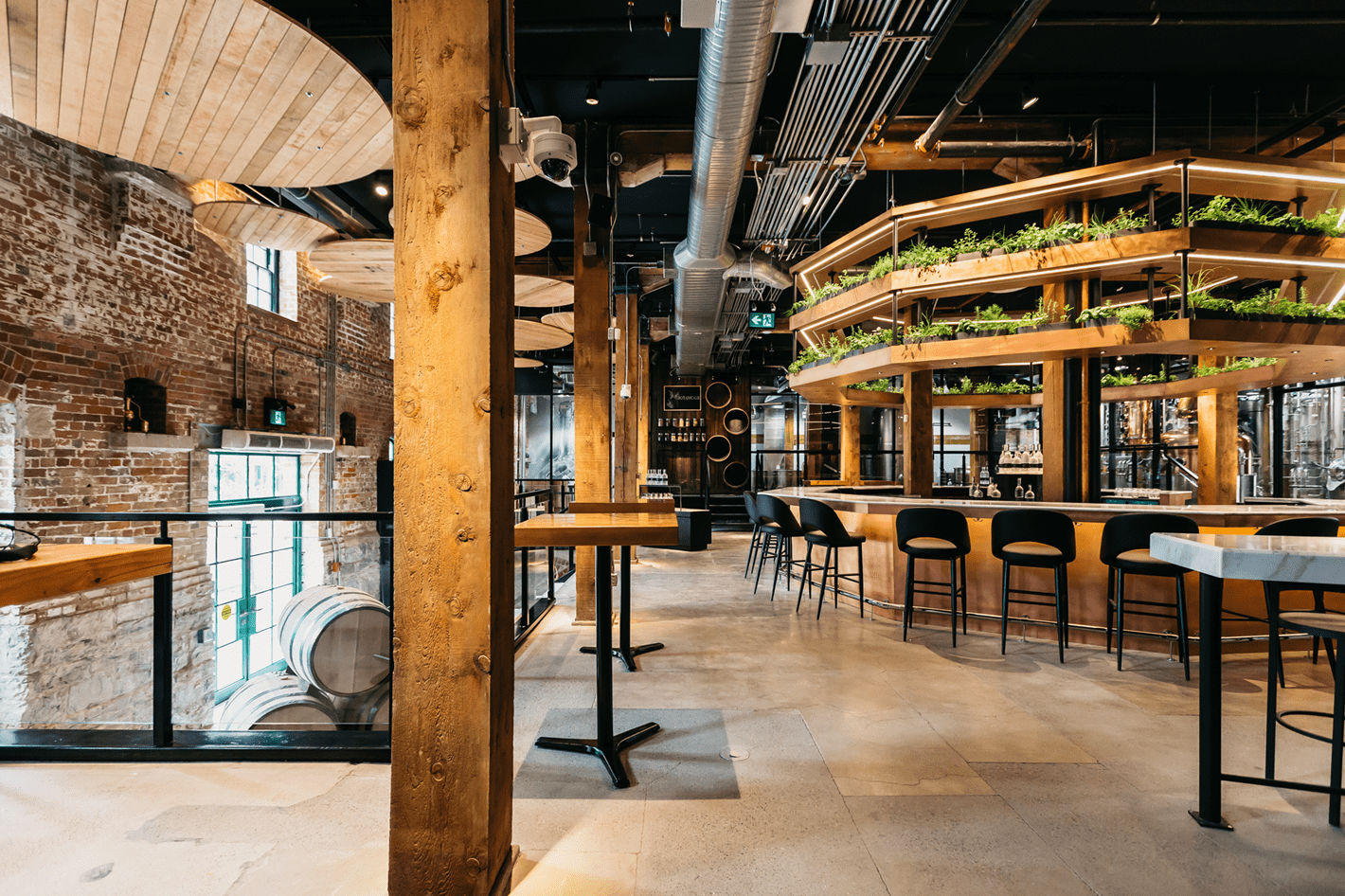 Spirit of York
Spirit of York Distillery Co.
Spirit of York Distillery Co. is a microdistillery located in Toronto's Distillery District, where history and modern life vibrantly intermingle. The project draws its inspiration from the authenticity of the location in order to promote Spirit of York's distilled spirits and production processes. The microdistillery distills its own spirits like vodka, gin and whisky on-site. Upon entering, the customer embarks on a discovery tour, in which the making of and story behind the spirits are shared. The rituals and traditions that are honoured are also part of the narrative. From an elevated catwalk, customers can witness the bar's goings-on. Lastly, a sampling bar stands at the centre of the space, where customers can sip on Spirit of York's signature cocktails.
CLIENT : Spirit of York Distillery Co.
CATEGORY : Leisure & hospitality
SPAN : 7,000 sq. ft.
LOCATION : Toronto, Ontario
DATE : 2017
STATUS : Completed