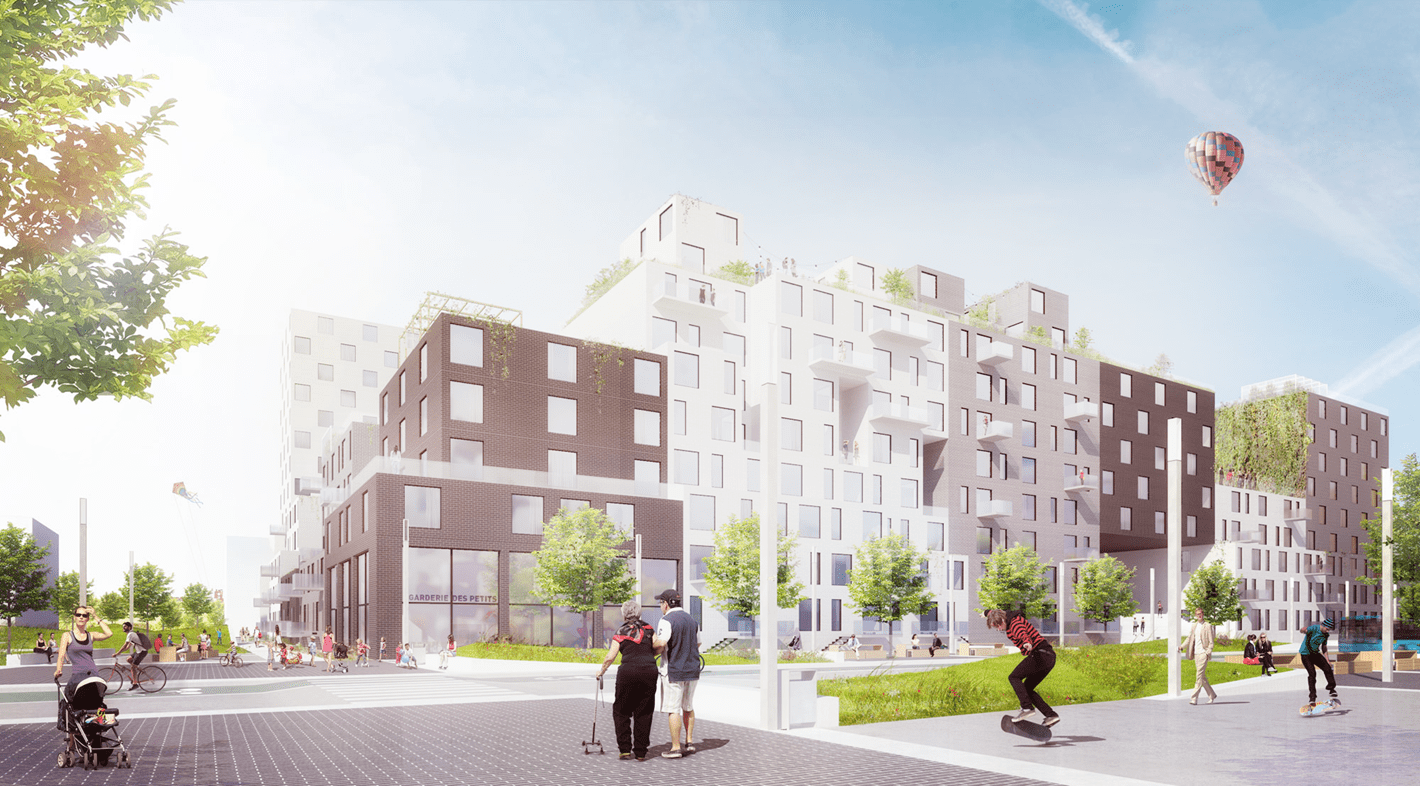 Groupe Sélection Lachenaie
Tasked with creating a high-density housing scheme in the urban periphery of Montreal, the project sought to re-examine the notion of density and use it as a vehicle for new aspirations. Rather than seeing density as an obstacle to community building, it's used here as the driving scheme for a new type of ecosystem celebrating the complexities of modem families.
This new ecosystem seeks to end the hegemony of "one size fits all" condominium projects, and to instead propose a rich and diverse range of dwelling units and exterior spaces that are targeted towards drawing in new and unexploited target audiences. These new residents will enable the project to have a community life like none other, and through an innovative mix of services and programs, the project will ultimately help people in their everlasting quest for more free time to accomplish more rewarding and fulfilling activities in their daily lives.
CLIENT : Groupe Sélection/REZ
CATEGORY : Residential
SPAN : 1,300,000 sq. ft.
LOCATION : Lachenaie, Quebec
STATUS : In progress