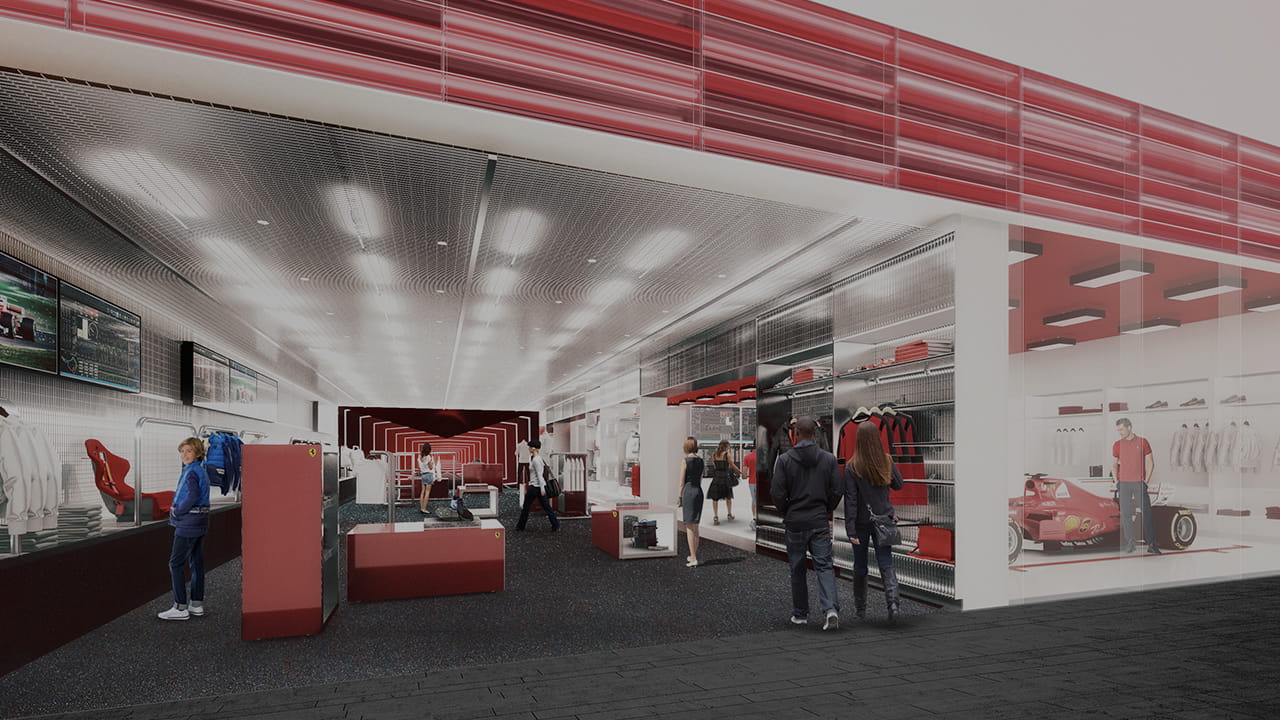 Finalist for the international competition organised by Scuderia Ferrari, Sid Lee and Sid Lee Architecture were called to reimagine the retail spaces of the legendary Italian brand to offer a more experiential and relevant shopping experience.
Our team's solution was to the fury of the tracks to the streets and to make it so that consumers could experience the same exclusive VIP service as Formula One Paddock Club members in a more accessible and culturally relevant way.
A cross between a lifestyle store, a garage and a gallery, the points-of-sale aim to elevate to the status of the products as cultural signifiers and works of arts. Here, brand-name products are placed alongside limited-edition items, historical artifacts.
Bringing the fury of Ferrari from the tracks to the streets, the floor of the stores are treated to look like a tarmac, the walls feature metal fencing and barrier lines, and the famous red shipping crates are used as product displays.
The furniture — which can be moved or altered, and can adapt to any use — was designed to provide the stores with much-needed flexibility.
The stores will also house a race car, race simulator, interactive displays, and an audio tracks relating the story of Scuderia Ferrari and its legendary drivers via headphones.
Through this transformation, the Scuderia Ferrari store becomes a place where locals like tifosis can gather to celebrate and fuel their passion.
PROJECT : Scuderia Ferrari stores
CLIENT : Scuderia Ferrari
LOCATION : Worldwide
STATUS : Finalist (2018)